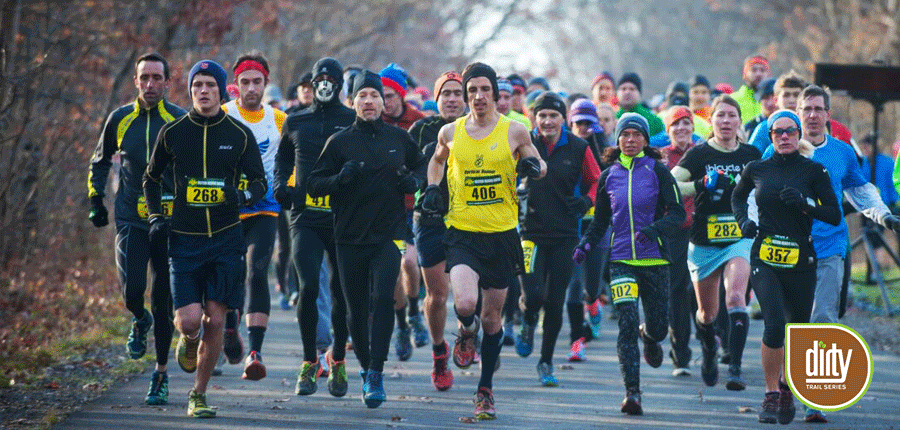 Saturday, October 19 8:00 a.m.
Oak Grove, Brecksville Reservation,
Cleveland Metroparks
The Chippewa Creek Challenge will allow you to explore many of the trails throughout the Brecksville Reservation of the Cleveland Metroparks. (Don't worry. You won't be bored and the trails aren't flat!) Whether you're running on the Buckeye Trail or one of the many bridle trails on the course, we promise that it will be a challenge!
Please note – in the event of extremely wet trails, this race will run on an alternative course comprised of bridle trails to prevent trail damage.
Chippewa Creek
Details
Registration through Oct 9
$40
Registration Oct 10-19
$45
Distance
10 Miles
Course Map
Course Map
Cut Off Time
None
Aid Stations
Miles 2.5 (water and tailwind), 5.5 (water, tailwind, and gels), and 7.5 (water and tailwind)
Swag
Feetures! socks and a DTS recycled notebook*
Start Time
8:00 A.M.
Packet Pickup
Race day, 6:30 A.M.
Location
Oak Grove Picnic Area, Brecksville Reservation
Valley Parkway, Brecksville, OH 44141
Approximately 1.5 miles east of Brecksville Rd/ US 21 (The facility does not have a physical address.) The GPS coordinates for Oak Grove are 41.30853, -81.60176.
Awards
Top 3 overall male and female, then 1st place in the following 5-year age groups: 15-19, 20-24, 25-29, 30-34, 35-39, 40-44, 45-49, 50-54, 55-59, 60-64, 65-69, 70-74, and 75+
Refund Policy
View Refund Policy
Other Policies

View Other Policies

 – Dogs, Strollers, Age Requirements, etc.
*Participants who sign up during early/regular registration are guaranteed the advertised swag in their chosen size. Participants who sign up within two weeks of race day may be offered an alternative swag item.

Archived Results
2016 1 Mile Results
2015 Results,  2015 1 Mile Results
2014 Results, 2014 1 Mile Results
2013 Results