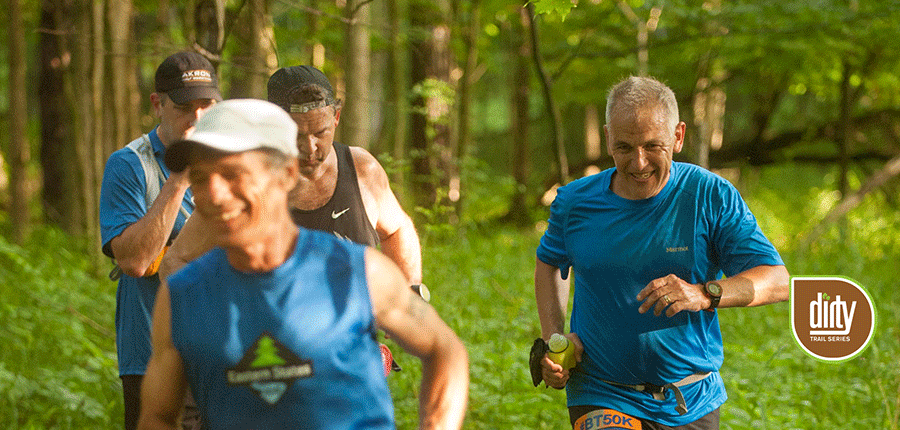 Friday, August 14th 2020, 7:00 p.m.
Oak Grove Shelter, Brecksville Reservation
New location!
The best happy hours take place on the trails! This nighttime five-mile prediction run will keep you guessing about your time as you traverse the trails of Brecksville Reservation. You don't have to be the fastest to win — the winner is the person who finishes closest to their predicted time. Leave your watch and Garmin at home and go off the grid (or at least cover them up with a piece of tape!)
Down & Dirty
Details
Registration through Aug 4
$30
Registration Aug 5-14
$35
Distance
5 Miles
Course Map
Coming Soon!
Cut Off Time
None
Swag
Something awesome is in the works!*
Start Time
7:00 P.M.
Packet Pickup
Race day, 5:00 P.M.
Location
Oak Grove Picnic Area, Brecksville Reservation
Valley Parkway, Brecksville, OH 44141
Approximately 1.5 miles east of Brecksville Rd/ US 21 (The facility does not have a physical address.) The GPS coordinates for Oak Grove are 41.30853, -81.60176.
Awards
Top 10 closest to predicted time
Refund Policy

View Refund Policy

Other Policies
View Other Policies – Dogs, Strollers, Age Requirements, etc.
*Participants who sign up during early/regular registration are guaranteed the advertised swag. Participants who sign up within two weeks of race day may be offered an alternative swag item.