Western Reserve Racing interviewed Arlen Glick after he set the Burning River 100 Mile Endurance Run course record in July 2021. Here's what he had to say.
Why did you run Burning River 100 in 2021?
There were three main reasons. One was because I ran so well at my last 100 just 5 weeks before, that I wanted to see if I could run back to back 100s and still perform well on a short recovery. Another reason was because Burning River was the last big Ohio hundred that I hadn't completed. After I ran an hour faster than I expected at my previous race, I started thinking about how fast I could possibly  run at Burning River. That's when the Burning River Course Record started looking like something I should go after, whereas before that last race, I had always thought the Burning River course record was untouchable.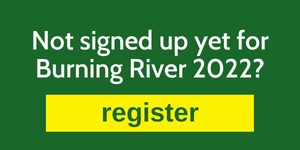 What was your mindset towards still running the Burning River Course Record when we got a 3 hour surprise rain shower during the race?
Going into the race I already knew the only way to get that record was having a super positive mentality. So I kind of just dismissed any bad thoughts. I was looking at the weather going into the race, and the weather was just not going to be an issue. I'm always a little nervous about the weather, but the forecast looked BEAUTIFUL… The high was low to mid 80's and I can work with that. It seemed perfect. I was checking my phone all the way up to the race start. At 3:55 AM I handed my phone to my sister. It looked like we would only have a 30 minute drizzle. Trails may be just a little wet, but nothing too bad. When we got 5 miles in, it just downpoured, but the gun had already gone off, so there was no second guessing it. Around mile 17, I had a major fall! It blew the lid right off my bottle, which had never happened before. I remember getting up, thinking what an idiot I was for running as fast as I was down a trail with an inch of running water flowing. I kept telling myself I can run fast anyways, but I didn't really believe it. Once I was on the towpath at about 30 miles, I remember thinking how stupid I was for continuing at course record pace with horrible conditions. Going into this I thought it would be perfect conditions. I kept trying to dismiss all the negative thoughts I was having, which kind of made me question my sanity. I felt so helpless as my race was getting destroyed by this rain storm which was out of my control, and I ended up running even harder because of it. I didn't think the course record was going to happen, but I decided to just stick to plan A and keep going for the record anyways. It ended up working out, but it was a day filled with uncertainty all the way to the finish line.
After such a challenging race at Burning River and running the time you did, do you have a new sense of confidence in your running?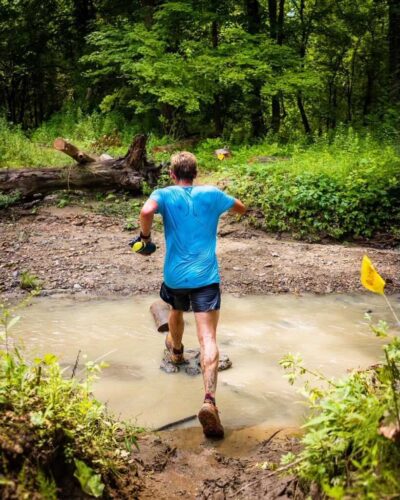 It was a huge confidence boost to be able to grind it out. The second half was 7 hours and 20 minutes which was just 25 minutes slower than the first half, but with smeary mud the whole way back. Running the time I did at Burning River with that course and the weather conditions makes my 100 mile PR at 12:57 look like a walk in the park. My head is so much tougher and I can go into races so much more relaxed now. I'm not sure where all the gain came from, but I'm not about to question it!
Toughness is definitely part of the ultras! How would you compare your ability to push yourself now versus your first 100?
When I look back on those early experiences, it's almost unrecognizable. It is amazing how much harder I can push myself, and yet it doesn't wreck my head. The biggest difference I noticed was how much my first one wrecked my brain. After the first one I couldn't even think about running another 100 for 6 months. I just wanted to focus on short distances and get the ultra out of my head. The first 100 had scared me to death because it hurt so bad physically and mentally, but I ran really well. I ran under 15 hours and I could see that this was what I was good at, but it was so painful, and I wasn't sure I wanted to do it again. I ended up running another 100 in a year, and it was so different! After that one it only took a week before I had already signed up for another 100.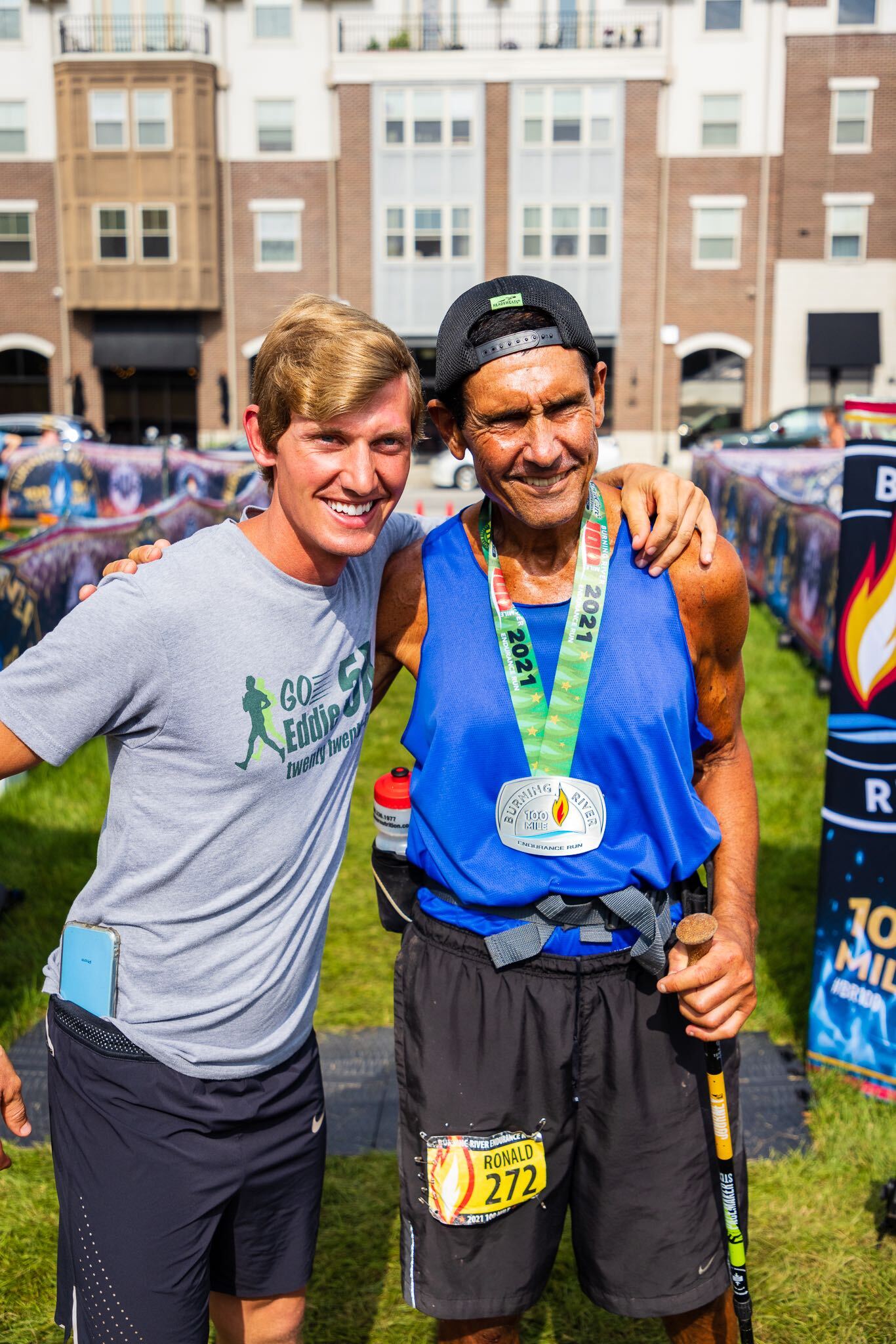 How did you start running?
I got started with it just trying to be healthy and stay in shape as I was getting older. I was maybe 18 – I don't remember exactly. Shows you how serious I was back then… I had no knowledge of the sport, and no aspirations of doing it competitively.
So, how did you end up running so far?
A few of my brothers, my uncle, and I were out on a short run. I asked my uncle what the furthest distance he had run before. He said 5 miles, and that just blew my mind. I couldn't believe what he would put himself through. I thought he was a total beast! After that I kept stretching myself, and I realized it wasn't actually that hard to just keep going.  My brother and I ended up going through a competitive streak – he would run 5 miles, and then I would have to go out and run further. We kept going back and forth until one day I went out and ran 15, and he never came back after that to challenge me. Years later now he has run a marathon! I really enjoyed running far and kept going on longer and longer runs. I eventually decided to do a marathon. I didn't do a race. I just set out to do 26 point something miles, because I didn't even know the exact distance, just that it was a little over 26 miles.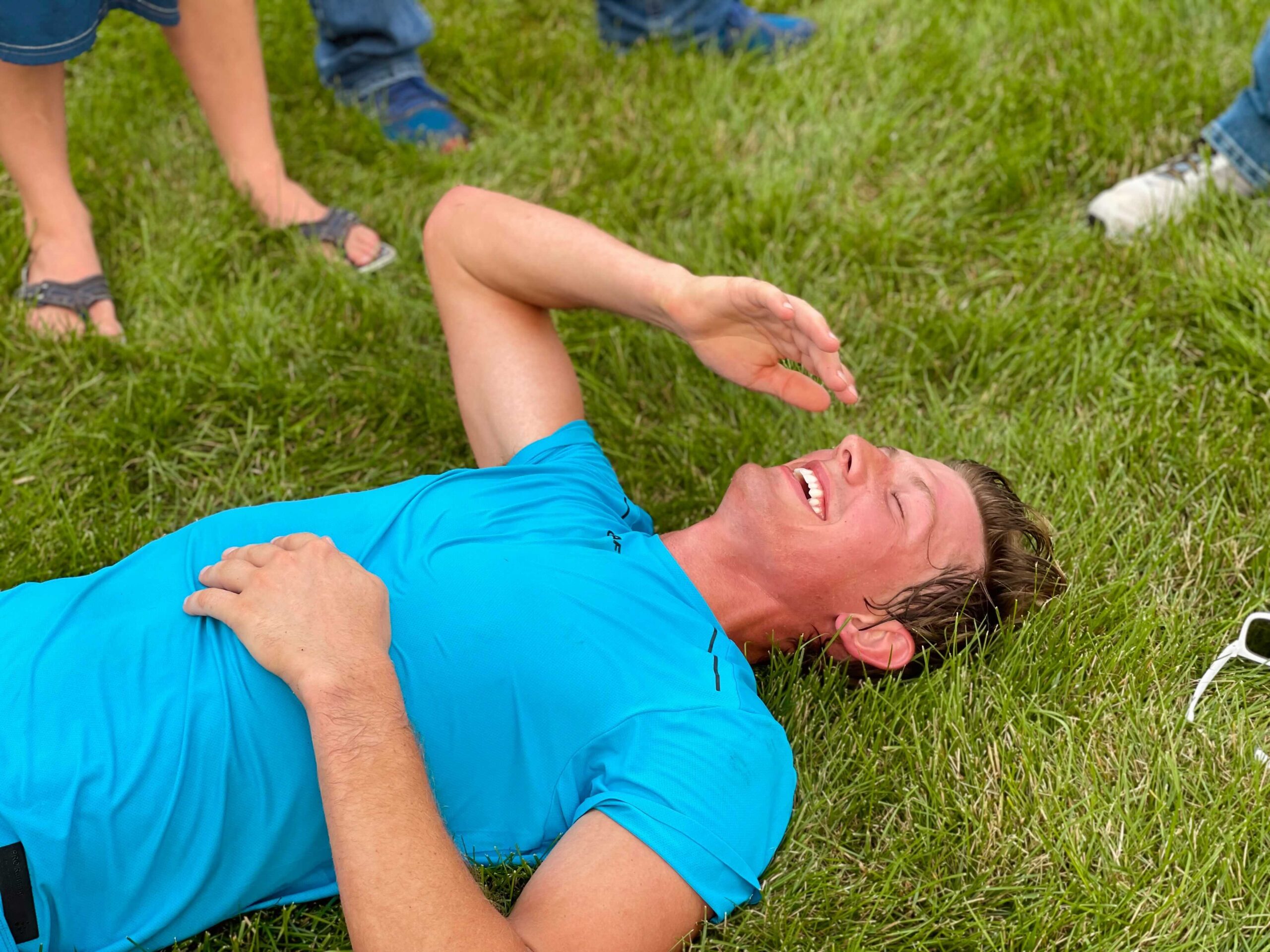 For a family of "non-runners" can you talk about how they have become a very elite crew while you're racing ultras?
I didn't know much about ultramarathons when I started. So we just took a marathon mentality going into it. In a marathon, when you get to an aid station you grab a cup of water on the go and you just try to get a swallow. If you get a swallow you're lucky. Those cups are terrible. Most of it just spills all over you, but that cools you down at least. So, we just took that mentality into the ultramarathons. We just assumed it was normal to come into an aid station thinking every second counts. It wasn't until a few ultramarathons later that I realized that people sit down and eat solid foods at aid stations. I guess it was my lack of knowledge that got us started this way. We have worked really well together as a team. They know me so well at this point that they always have what I will need at each point of the race.
With all this aid station talk, when did you start drinking Coke? Because we now know that it is your secret weapon!
That's such a good question! I never have thought that soda was good to drink in any  circumstance, running or not. It never occurred to me that the fizz in it would help my stomach. I would have thought the complete opposite. I honestly would have never tried it – it was a total accident. I was running a 50 miler a few years ago, and I got to mile 35, and I was going to drop out. My muscles were cramping and I got to the aid station and some people were there trying to talk me into keeping going, and I proceeded. The next aid station, I had given up on running fast at this point and I slowed down to get some Gatorade. I ended up grabbing Mountain Dew, and I thought, "Why in the world would they even be serving this here!?" I went to hand it back, and I thought, "Wait a minute, that tasted really good." Since I wasn't in a hurry, I had another cup. I never thought it was something I would have again in a race but the soda helped me so much that I got to thinking maybe it was something good for racing. In the first couple ultras after the Mountain Dew mix up, I didn't drink it until way later in the race. I didn't quite understand the value of Coca Cola yet. At Burning River, I set a Coke intake record for myself. I think I had my first one around mile 35. It really helps, and I am a BIG FAN of it now.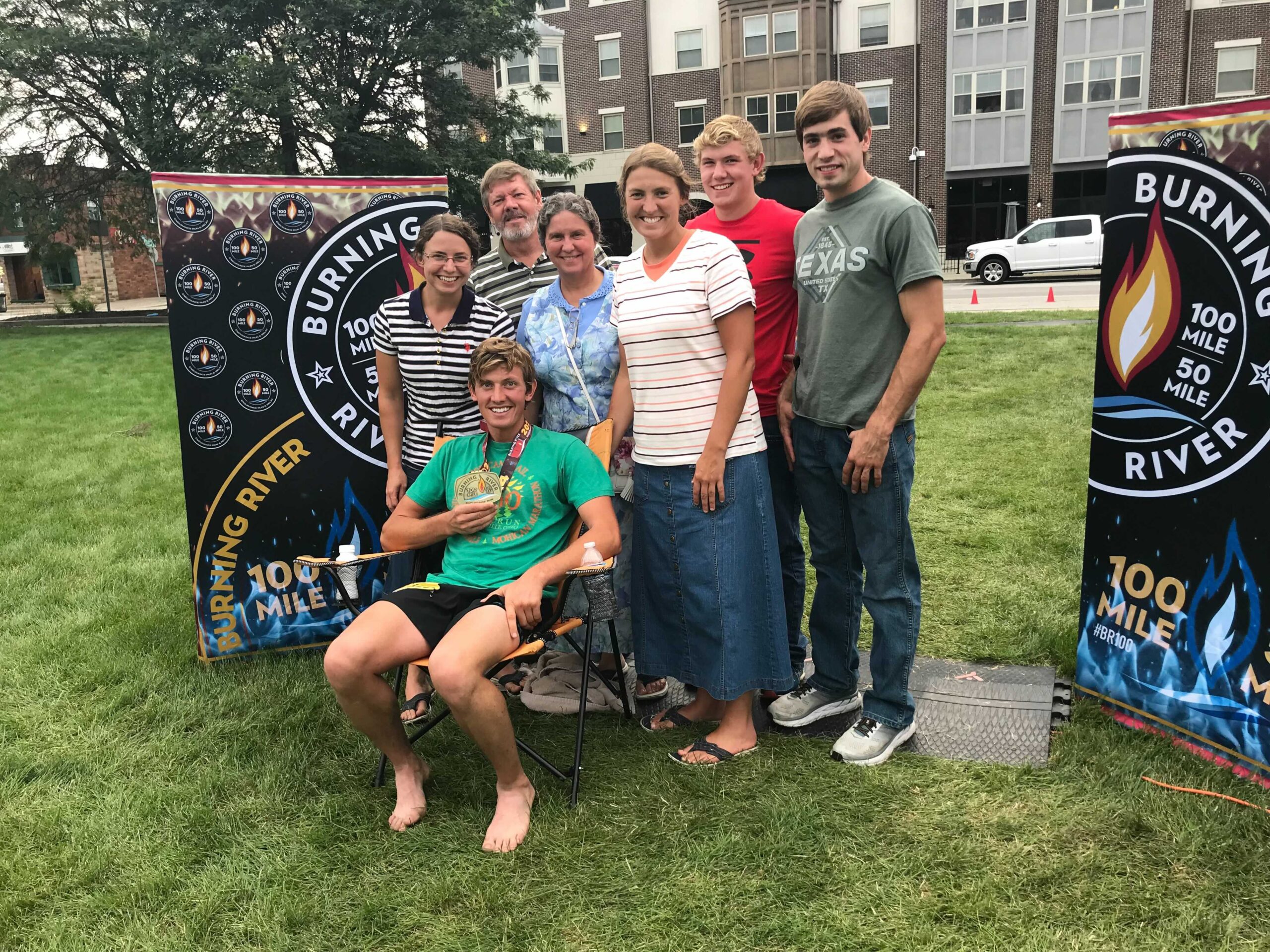 Back to your family, how have they reacted to you going through so much pain in these races? I'm sure it must have been pretty shocking at first. 
Most of my family was ok with it from the beginning. They were more just amazed that I wanted to go through pain like that. My mom didn't like it at all though. She does not like seeing any of her children suffer. She has come around and is ok with it now but still loses sleep and worries way more than I ever will. It is funny because my mom has such a competitive personality and many times I think she wants me to win more than I do, but she also hates to see me suffer. It is a bit of an internal conflict for her, but she is on board with my competitions. All in all, they were kind of ok with it at the beginning, but now they embrace it pretty well but it still drives my mom crazy! After all, I am the one who chooses to do this to myself time and time again. 
You and your family are very strong in your faith. How has that played a role in your ultramarathoning?
It has helped me a lot in my running. Finding my identity in God and knowing that He loves me and accepts me regardless of how well I perform. That has been a huge blessing to me, especially during times of injury and times when I wasn't performing as well as I wanted to.
Your family is quite musically gifted and you all sing worship music together. Was this something that you have always done at your church?
We actually aren't very involved in our Sunday morning worship. We don't sing there very often. Our main focus is outside of our church. Our main focus is in prison ministry. We also have done family seminars, but the main focus is on the prison ministry.
Has your family always been in prison ministry?
We actually started singing as a family in nursing homes and churches when I was around 4. My first prison experience was when I was 7 years old. So, I have been in the prison ministry for over 20 years. It started off very slow. We didn't know what would become of it and that we would be doing it for so long. We thought maybe a year or two, but we have been called to continue, and here we are 20 years later, still in prison ministry as a family.
Lastly, what advice would you give to anyone running Burning River in 2022?
Burning River is a great race for first timers or experienced ultrarunners – very scenic and extremely diverse in terms of terrain. It's a must do for anyone in the region. I find it less monotonous than most ultras as the course constantly changes to various surfaces and different views. Lastly, never trust your weatherman. Northeast Ohio can present the most unexpected condition in July which always includes enough humidity to drink the air!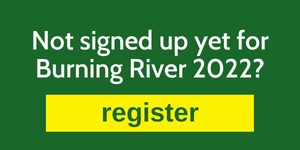 Here are a few links to posts of Arlen from the 2021 Burning River 100 Mile Endurance Run: