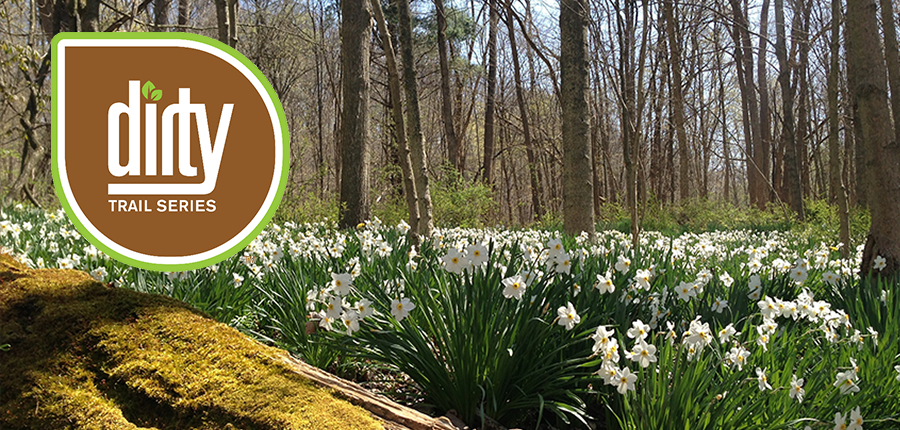 Sat, March 25, 2023
Brecksville Reservation
10k Trail Race
Part of the Dirty Trail Series – Hikers welcome!
DESCRIPTION
Flirt with Dirt returns to Oak Grove Picnic Area for a 10k route on the hiking and bridle trails of the Brecksville Reservation. Runners and hikers of all paces will enjoy this scenic course! Choose your start time – 9:00 A.M. or 11:00 A.M. – or if you're feeling double dirty, register for both and the second is 50% off!
COURSE
Course Map: Flirt with Dirt 10k
Total Ascent/Descent = 680 feet

SWAG OPTIONS
Feetures Performance Socks
Dirty Trail Coffee locally blended for us
Fleece Headband with Dirty Trail Series Logo
Nathan Reflective Locking Run Laces
Tick Patrol Tick Remover Tool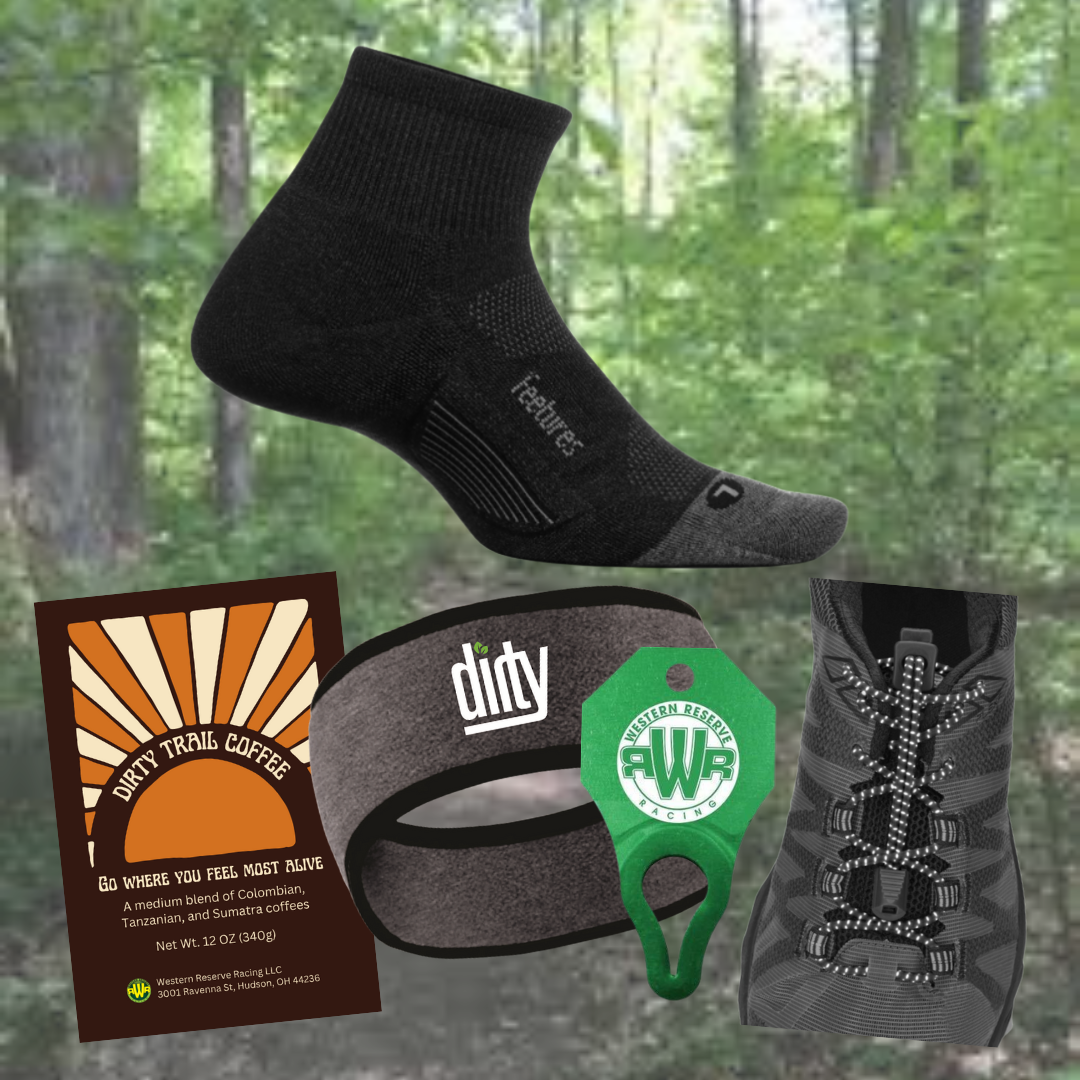 AWARDS
One set of awards will be given for the combined Flirt with Dirt 9:00 A.M. and 11:00 A.M. events
Top 3 Overall Male and Female
Top 3 Male and Female in the following 5-year age groups:
29 & Under, 30-34, 35-39, 40-44, 45-49, 50-54, 55-59, 60-64, 65-69, and 70 & Over
BECOME A DIRTY VIP
Dirty Trail Series VIP Members receive the following benefits:
Entry to all 2023 Dirty Trail Series events
An additional entry to Muddy Paws 2 Mile Dog Run
50% one-time discount on Dirty merchandise
15% discount on a pair of trail shoes at Vertical Runner
Swag for each race
Special VIP race bib
Invitation to the Dirty Series Awards Party (includes lunch and raffle)
$370 value for $300 (19% savings!)
When you register for Flirt with Dirt, select the Dirty VIP Membership Bundle.
REGISTRATION
Regular Registration (through March 14)
10k – $35
Double Dirty – $52.50
Late Registration (March 15-25)
10k – $40
Double Dirty – $60
RACE DAY DETAILS
Start Times: 9:00 A.M. and 11:00 A.M. No cutoff time.
Packet Pickup: 7:30-11:00 A.M.
Fluid Stations:

Water and Skratch hydration will be provided on course and at the finish. Participants are encouraged to carry a water bottle.
MORE INFORMATION
Flirt with Dirt is part of the Dirty Trail Series, featuring races from 5k to half marathon distances on some of the best hiking and bridle trails in Northeast Ohio.
Archived Results
2016 Results
2015 Results
2014 Results
2013 Results