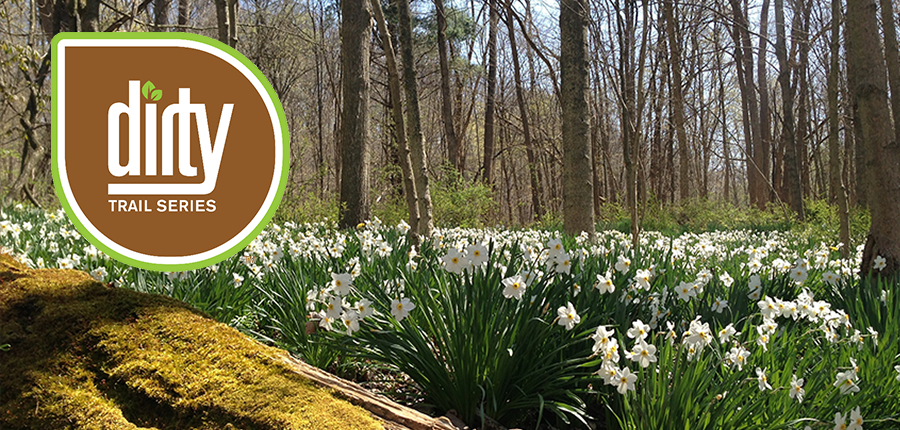 Sat, March 25, 2023
Brecksville Reservation
10k Trail Race
Part of the Dirty Trail Series – Hikers welcome!
DESCRIPTION
Flirt with Dirt returns to Oak Grove Picnic Area for a 10k route on the hiking and bridle trails of the Brecksville Reservation. Runners and hikers of all paces will enjoy this scenic course! Choose your start time – 9:00 A.M. or 11:00 A.M. – or if you're feeling double dirty, register for both and the second is 50% off!
Consider signing up for the entire 2023 Dirty Trail Series and get exclusive benefits as a Dirty VIP
SWAG OPTIONS
Something awesome TBD!
AWARDS
One set of awards will be given for the combined Flirt with Dirt 9:00 A.M. and 11:00 A.M. events
Top 3 Overall Male and Female
Top 3 Male and Female in the following age groups:
29 & Under, 30-39, 40-49, 50-59, 60-69, and 70 & Over
COURSE MAP
2023 Course Map coming soon!
REGISTRATION
Regular Registration (through March 14)
10k – $35
Double Dirty – $52.50
Late Registration (March 15-25)
10k – $40
Double Dirty – $60
RACE DAY
Location: Oak Grove Picnic Area, Brecksville Reservation, Valley Parkway, Brecksville, OH 44141; approximately 1.5 miles east of Brecksville Rd / US 21 (the facility does not have a physical address); GPS coordinates for Oak Grove are 41.30853, -81.60176
Start Times: 9:00 A.M. and 11:00 A.M. No cutoff time.
Packet Pickup: Begins at 7:30 A.M.
Fluid Stations: Fluid stations on course. Participants are encouraged to carry a water bottle.
THE DETAILS
For all the race details, visit the Flirt with Dirt registration site.
Archived Results
2016 Results
2015 Results
2014 Results
2013 Results