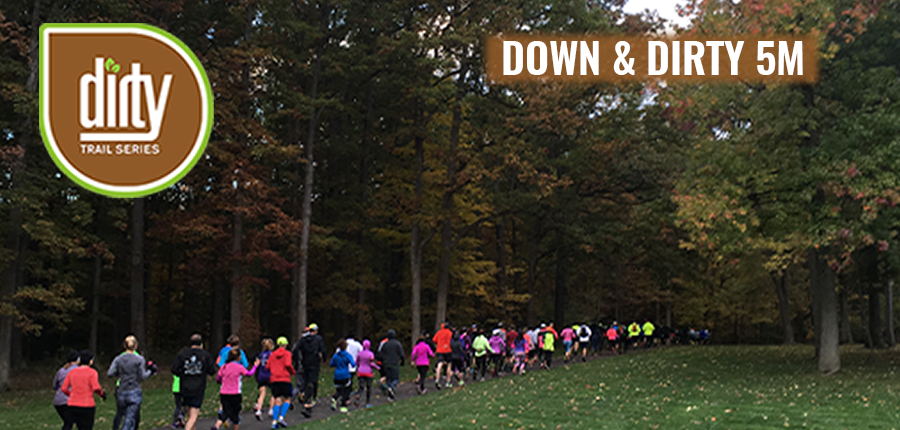 Fri, August 19, 2022
Oak Hill, CVNP
5 Mile Trail Race
Part of the Dirty Trail Series – Hikers welcome!
DESCRIPTION
The happiest Happy Hours take place on the trails! Gather your friends and meet for a Friday evening five miler and an Athletic Brewing Company beverage. Down & Dirty will take place at Oak Hill, a local favorite for its diversity of terrain. The course begins with a fast descent into the valley, followed by a long uphill climb, then meanders over and around twisting, rooted trails to the finish.
SWAG OPTIONS
Something awesome TBD!
AWARDS
Top 3 Overall Male and Female
Top 3 Male and Female in the following age groups:
29 & Under, 30-39, 40-49, 50-59, 60-69, and 70 & Over
COURSE MAP
2023 Course Map coming soon!
REGISTRATION
Regular Registration (through August 7): $30
Late Registration (August 8-18): $35
RACE DAY
Location: Oak Hill Trail Head, CVNP, 3901 Oak Hill Rd, Peninsula, OH 44264
Start Time: 6:30 P.M. No cutoff time.
Packet Pickup: 5:30 P.M.
Fluid Station: Water stop on course. Participants are encouraged to carry a water bottle.
THE DETAILS
For all the race details, visit the Down & Dirty registration site.