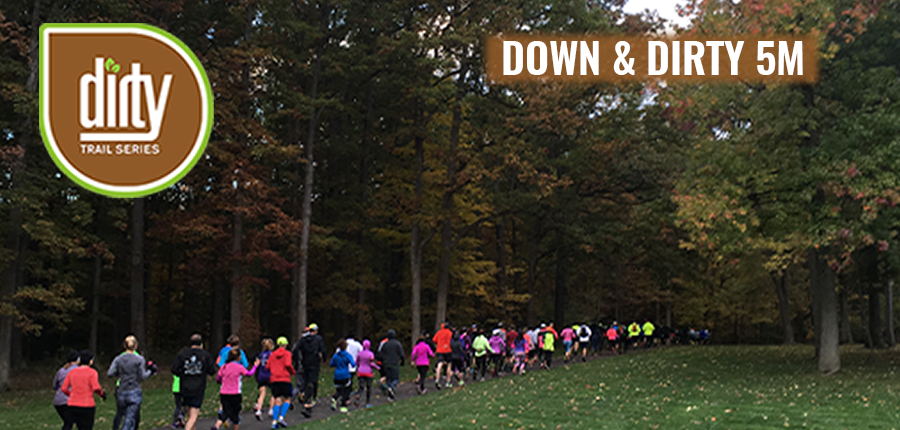 Fri, August 19, 2022
Oak Hill, CVNP
Part of the Dirty Trail Series
The happiest Happy Hours take place on the trails! Gather your friends and meet for a Friday evening five miler and an Athletic Brewing Company beverage. Down & Dirty will take place on the trails at Oak Hill, a local favorite for its diversity of terrain. The course begins with a fast descent into the valley, followed by a long uphill climb, then meanders over and around twisting rooted trails to the finish.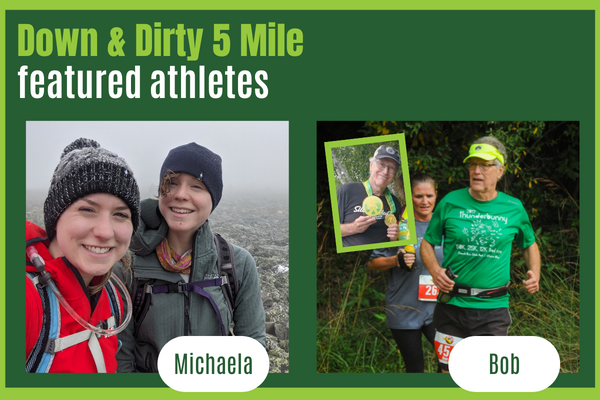 Michaela Schoeffler: I grew up in Northeast Ohio hiking the trails every weekend with family and friends. How convenient that this race includes my personal favorites: Sylvan Pond (great bird watching) and the Plateau Trail (memories of so much race training done here). Stoked to be back and running this trail – I'll be coming all the way from Maine AND bringing friends along to introduce them to CVNP and an awesome race! Wouldn't miss it!
Bob Smith: My first trail race was Leave No Trace in 2014, and I totally fell in love! Fast forward to now… I look back and think of all the wonderful people I have met and become friends with, and Leave No Trace is still my favorite race. I'm looking forward to Down & Dirty. Oak Hill is a great place to run, like all the Dirty Trail Series races are. Trail running is a special niche, surrounded by beauty of the woods with much support from the other runners – It's definitely a social thing!!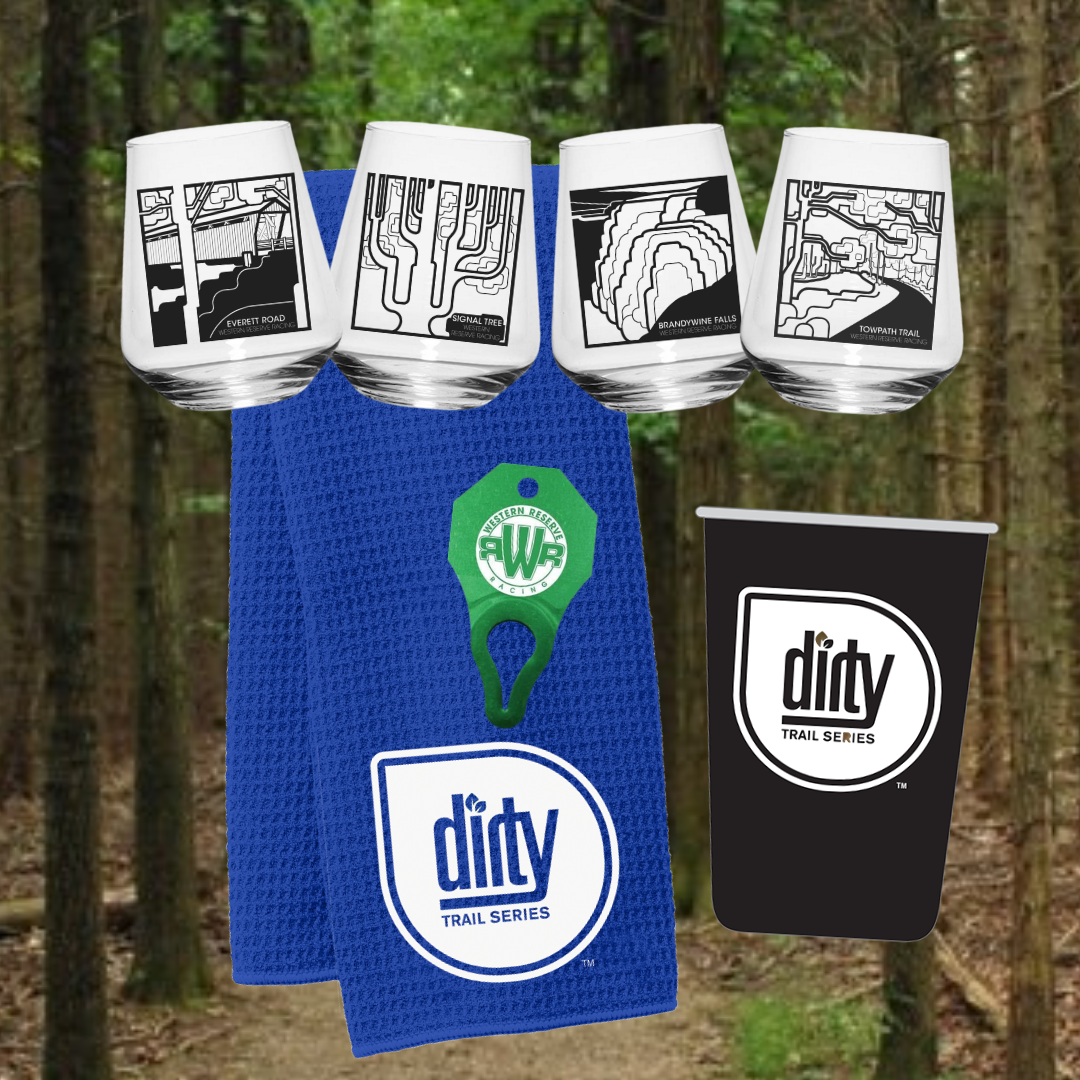 Down & Dirty
Details
Early Registration through August 8
$30
Regular Registration August 9-19
$35
Course Map
2022 Course Map
Aid Stations
Water stops on course – Participants are encouraged to carry a water bottle
Start Time
6:30 P.M.
Cutoff Time
None
Swag
Your choice of:

Glass Tumbler featuring one of the following iconic park images:

Brandywine Falls
Covered Bridge
Signal Tree
Towpath

Tick Patrol Tick Remover
Dirty Towel for post-run cleanups
Kleen Kanteen Dirty Trail Series stainless Pint Cup

Packet Pickup
Race Day beginning at 5:30 P.M.
Race Location
Oak Hill Trail Head, 3901 Oak Hill Rd, Peninsula, OH 44264
Awards
Top 3 Overall Male and Female, and Top 3 Male and Female in the following age groups: 29 & Under, 30-39, 40-49, 50-59, 60-69, and 70 & Over (42 awards total)
Policies
View our policies on refunds, deferrals, swag, and more