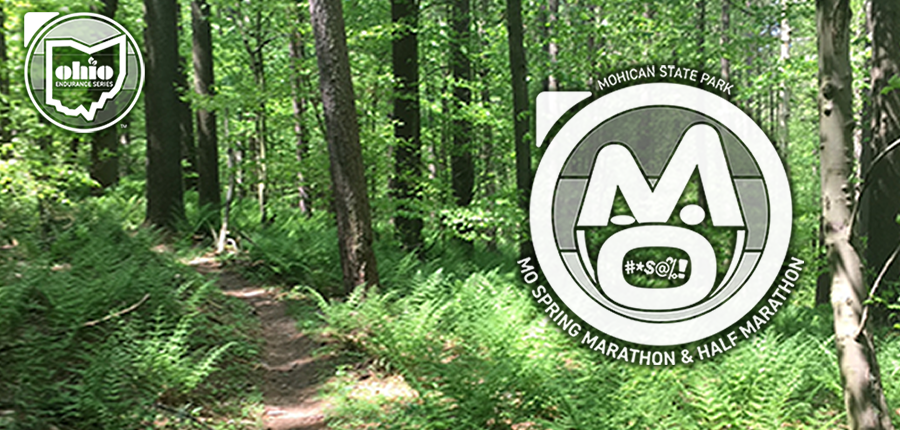 Sat, March 18, 2023
Sun, March 19, 2023
Mohican State Park
Trail Marathon & Half Marathon
Part of the Ohio Endurance Series – Hikers welcome in the Half Marathon!
DESCRIPTION
Looking for more miles and more fun on Ohio State Park trails? Mo Marathon & Half Marathon's unique route will allow you to explore several different trails in Mohican State Park. Saturday will include Marathon and Half Marathon distances. Sunday will include a Half Marathon only. Awards will be given for all events. Save 50% on Sunday's Half when you sign up for both days!
COURSE
Beginning and ending right at the Lodge, this exciting course is a 13.1 mile loop of rolling hills. Hikers welcome for the Half! You'll experience over 4000 feet of elevation gain (2000 per loop) and cruise past Lyons Falls – and don't forget to visit our friendly aid station volunteers at the picturesque covered bridge.
Course Map: Half Marathon = one loop; Marathon = two loops
Total Ascent/Descent = 1,900 feet per loop


LODGING
Stay right at Mohican Lodge! To get the special discount rate, you must call the reservation line at 419-938-5411 and request a room under the Western Reserve Racing Mo Spring Marathon room block. A deposit is due at the time the reservation is made, and the deposit is fully refundable up to 72 hours prior to arrival.
SWAG OPTIONS
Mo Long Sleeve Tech Tee (women's or unisex)
Mo Triblend Tee (unisex)
Ohio Endurance Series Lightweight Quarter Zip (unisex) – $10 premium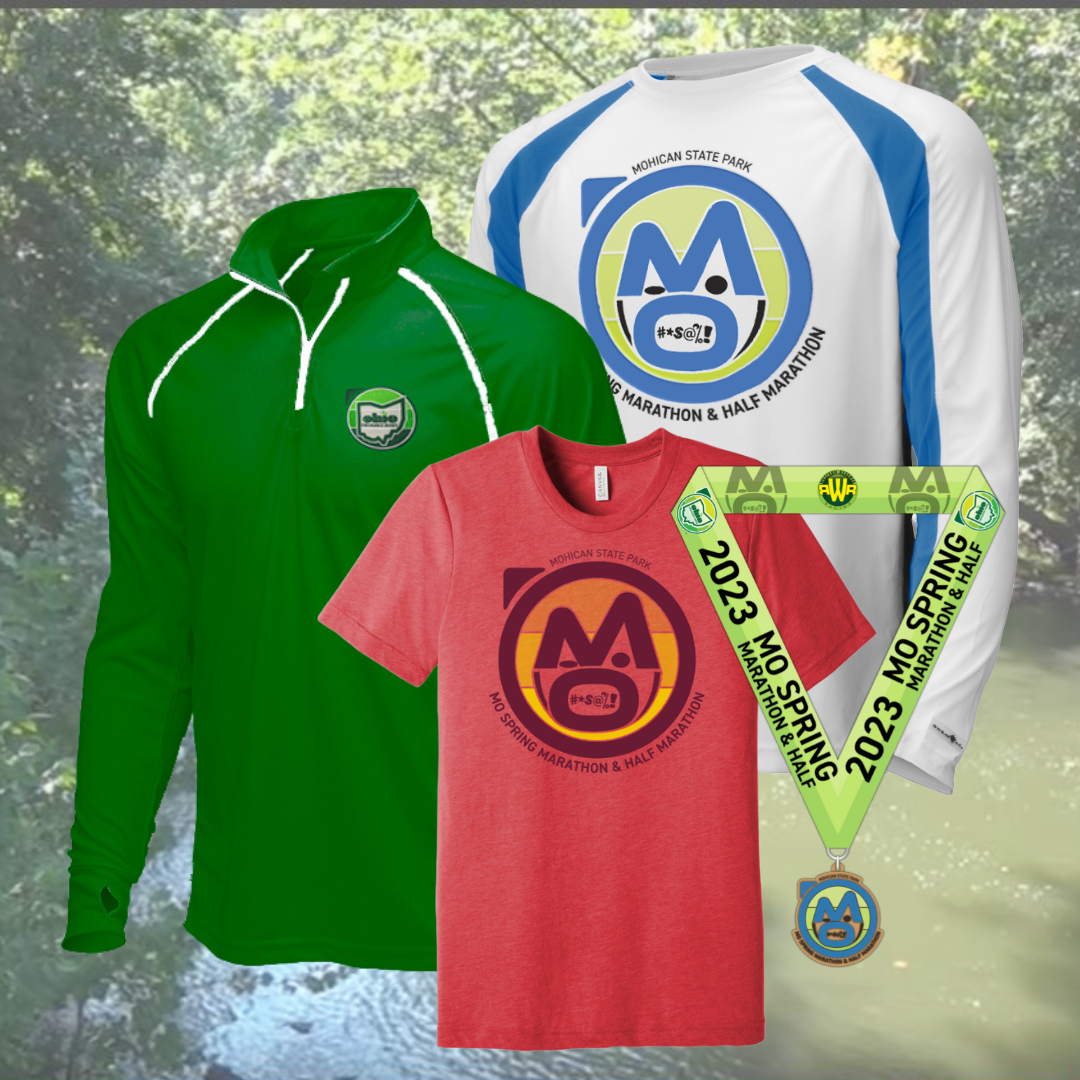 AWARDS
Awards for each event:
Top 3 Overall Male and Female
Top 3 Male and Female in the following 5-year age groups:
29 & Under, 30-34, 35-39, 40-44, 45-49, 50-54, 55-59, 60-64, 65-69, and 70 & Over
ENDURANCE ATHLETES OF THE YEAR
Participate in 4 events to qualify and have a chance to be an Ohio Endurance Athlete of the Year! Qualifiers receive a trading card with your photo and Ohio Endurance Series race stats. Awards will be given for the Top 5 Overall, Top 1 Masters, Top 1 Grand Master.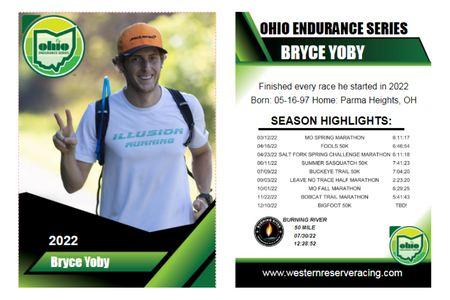 REGISTRATION
Save 50% on Sunday's Half when you sign up for Saturday too
Early Registration (through February 16)

Marathon – $75
Half Marathon – $65

Regular Registration (February 17 – March 8)

Marathon – $85
Half Marathon – $70

Late Registration (March 9-18)

Marathon – $90
Half Marathon – $75
RACE DAY DETAILS
Start Time:

Saturday Marathon & Half Marathon – 8:30 A.M. (8 hour cutoff)
Sunday Half Marathon – 9:00 A.M. (5 hour cutoff)

Packet Pickup

Location: Mohican Lodge (the Aerie Room)
Friday: 6:00-9:00 P.M.
Saturday: 7:00-8:30 A.M. and 6:00-8:00 P.M.
Sunday: 7:30-9:00 A.M.

Aid Stations located at Start/Finish and Covered Bridge (miles 4, 8, 13, 17, and 21) will stock water, Coke, Tailwind, and a variety of sweet and salty snacks (pickles, chips, cookies). Watch for some St. Patty's themed treats at Covered Bridge and banana Nutella wraps at the Finish Line! Participants are encouraged to carry water.
Drop Bags: Marathon participants can leave a drop bag at the start that will be accessible at the completion of each loop. Mark your bag with your name and bib number and bring it to the start of the race.
MORE INFORMATION
Mo Spring Marathon is part of the Ohio Endurance Series, featuring fully supported trail races of varying distance and difficulty in the best parks throughout Ohio.