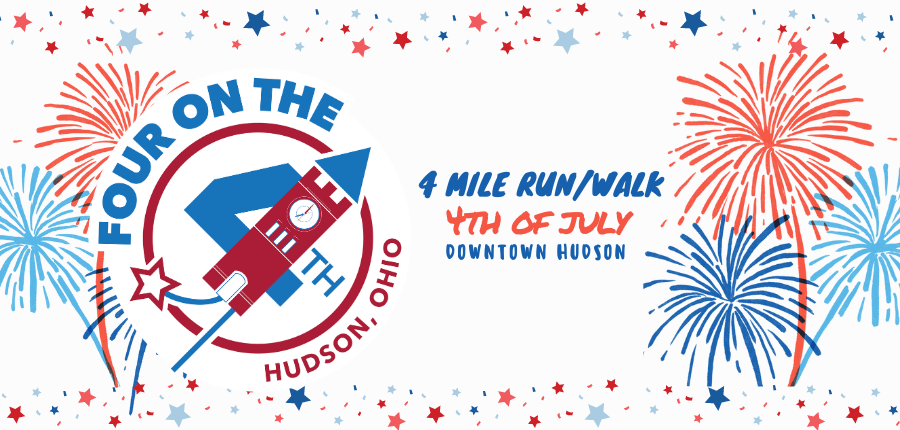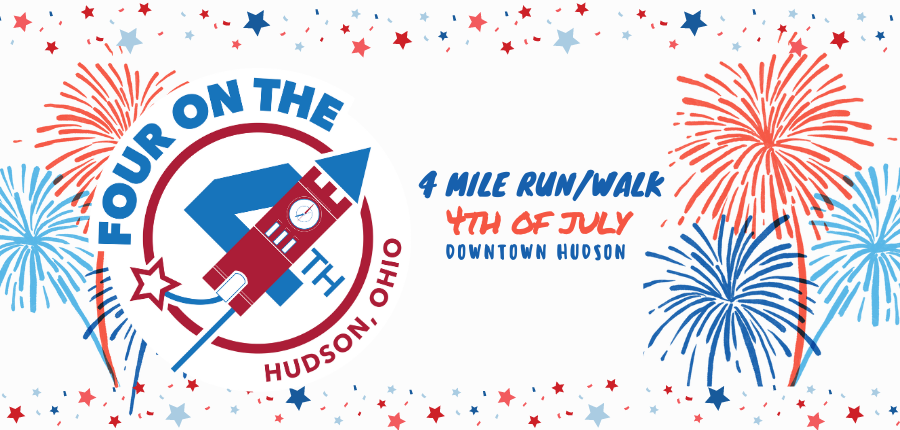 Tues, July 4, 2023
Downtown Hudson
4 Miles – Road
DESCRIPTION
Get ready to ignite your patriotic spirit at Four on the 4th. This 4 mile road race takes place on one of the most popular running days of the year in historic Downtown Hudson, renowned for its picturesque neighborhoods and traditional American "Main Street."
As you make your way through Downtown Hudson, you'll be captivated by the timeless beauty of the city's architecture. The historic buildings provide a charming backdrop as you navigate the course, immersing yourself in the rich heritage of the area. The route showcases Hudson's array of shops and restaurants, as well as its meticulously maintained neighborhoods, infusing the race atmosphere with a sense of community and tradition.
Meet us in Downtown Hudson on July 4th for a memorable road race experience. Whether you're a seasoned runner aiming for a personal best or a family enjoying a festive outing, this event promises an unforgettable start to your Independence Day celebration!
COURSE
The flat course offers long, straight stretches that allow you to find your stride and maximize your speed – perfect for runners seeking a fast and competitive experience. It is equally welcoming to walkers and strollers, so whether you're looking to set a new personal record or simply enjoy a leisurely stroll through the scenic streets, you will be rewarded with a well-deserved finisher medal.
Click here to view the 2023 course map: Four on the 4th – 4M
DONATIONS
Donations benefit Destination Hudson.
SWAG
Super soft triblend tee in frosted red with white Four on the 4th logo (unisex XS-2XL) and a finisher medal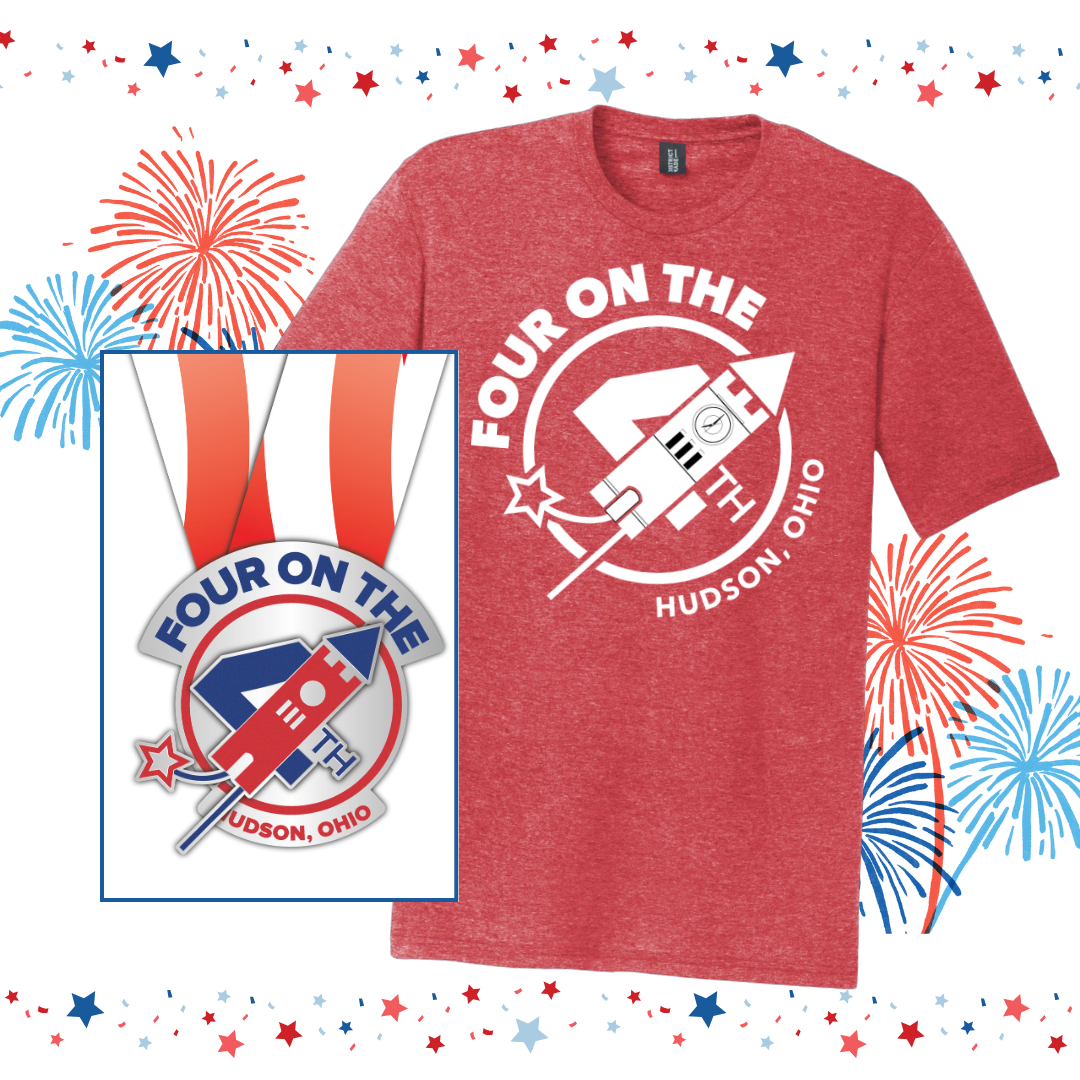 AWARDS
Top 3 Overall Male and Female
Top 3 Male and Female in the following 5-year age groups:
19 & Under, 20-24, 25-29, 30-34, 35-39, 40-44, 45-49, 50-54, 55-59, 60-64, 65-69, and 70 & Over
REGISTRATION
Regular Registration (through Jun 23): $30
Late Registration (Jun 24 – Jul 4): $35
RACE DAY DETAILS
Start Time: 9:00 A.M. No cutoff time.
Early Packet Pickup: Vertical Runner Hudson

Friday, June 30th, Noon – 7:00 P.M.
Saturday, July 1st, 10:00 A.M. – 5:00 P.M.
Sunday, July 2nd, Noon – 4:00 P.M.
Monday, July 3rd, 11:00 A.M. – 7:00 P.M.

Race Day Packet Pickup begins at 7:30 A.M. near the Start Line.
Water Stops are located at the corner of Atterbury & Brentwood (mile 1 and 2.5). Participants are encouraged to carry a water bottle. Additional treats will be provided at the finish line.
MORE INFORMATION