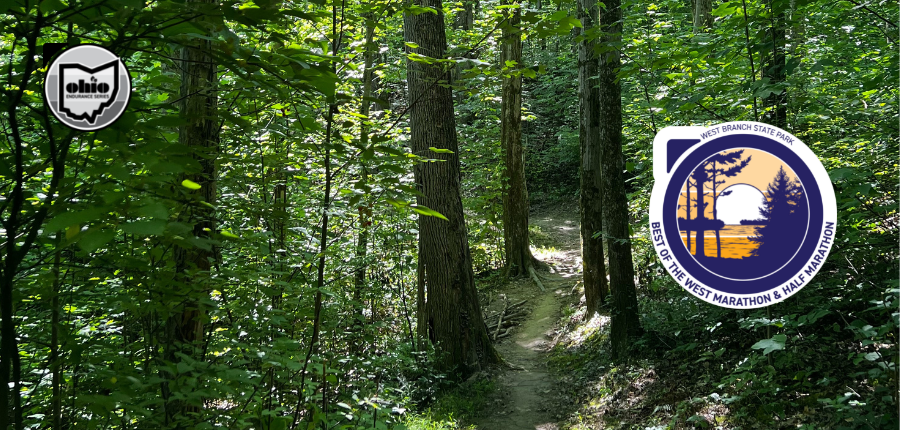 Sat, September 16, 2023
West Branch State Park Beach
Trail Marathon & Half Marathon
Part of the Ohio Endurance Series – Hikers welcome in the Half Marathon!
OES BUNDLE WITH BONUS SALOMON SWAG!
Register for TWO races, pick one.
Register for THREE races, get both!
Salomon Cross Run LS Tee ($45 value)
Salomon Active Belt w/Bottle ($30 value)

*While supplies last. Not valid with any other discounts.
Email us after you register to choose your swag.
DESCRIPTION
We will be celebrating the brand new Buckeye Trail section at West Branch State Park. The Buckeye Trail has recently been designated a State Trail by the Ohio Department of Natural Resources and is only the third trail to receive this recognition. This brand new section is the first of more to come!
West Branch State Park is predominantly forested with a mix of deciduous and coniferous trees. The forest is primarily oak-hickory and provides habitats for a diverse array of wildlife, including deer, foxes, raccoons, squirrels, pheasant, and songbirds. The dense canopy provides shade and cool temperatures in the warmer months making it perfect for hiking and running.
Marathoners will make their way around the eastern end of the lake crossing the dam and then continuing to the entrance to the campground before returning back to the beach. Half marathoners will take a shuttle from the beach to their start line (the marathon turn around point).
Please note the trail is not officially open yet and work continues.
COURSE
The marathon is an out and back. The Half Marathon is a point to point. Half Marathon participants will park at the finish and take a shuttle to the start. The route is relatively flat and contains 790 feet of total ascent (over 13 miles). A perfect course for new and experienced runners and hikers.
Course Map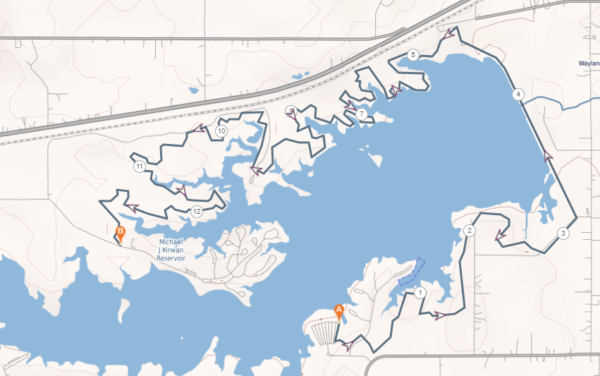 Elevation Profile


DONATIONS
Donations benefit the Crooked River Chapter of the Buckeye Trail Association.
SWAG OPTIONS
Best of the West Triblend Tee (unisex)
Ohio Endurance Series Lightweight Quarter Zip (unisex) – $10 premium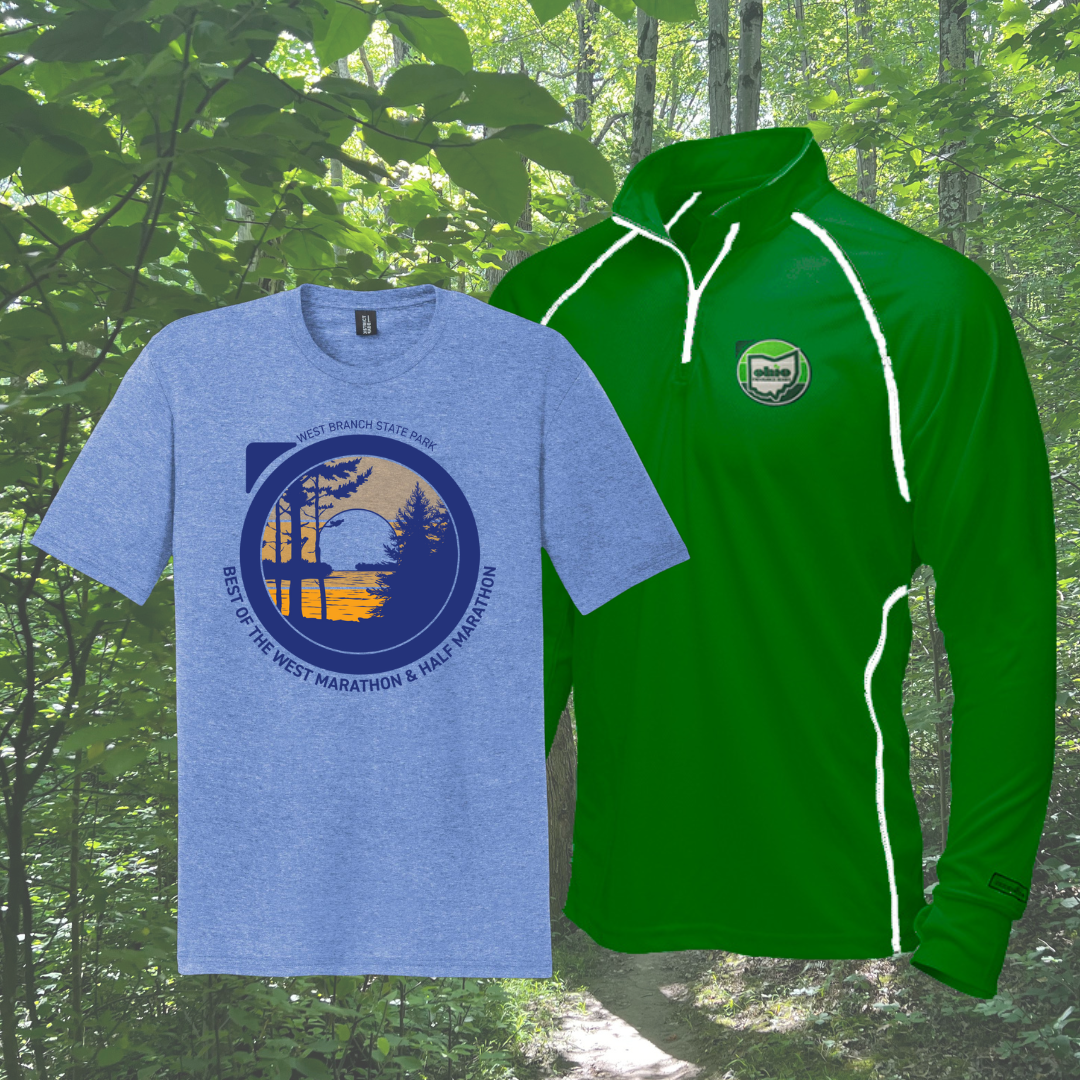 AWARDS
Awards for each event:
Top 3 Overall Male and Female
Top 3 Male and Female in the following 5-year age groups:
29 & Under, 30-34, 35-39, 40-44, 45-49, 50-54, 55-59, 60-64, 65-69, and 70 & Over
ENDURANCE ATHLETES OF THE YEAR
Participate in 4 events to qualify and have a chance to be an Ohio Endurance Athlete of the Year! Qualifiers receive a trading card with your photo and Ohio Endurance Series race stats. Awards will be given for the Top 5 Overall, Top 1 Masters, Top 1 Grand Master.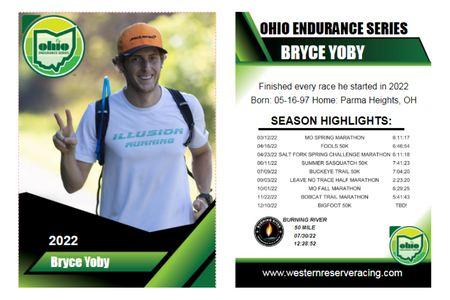 REGISTRATION
Early Registration (through August 16)

Marathon – $75
Half Marathon – $70*

Regular Registration (August 17 – September 5)

Marathon – $85
Half Marathon – $75*

Late Registration (September 6-16)

Marathon – $90
Half Marathon – $80*
*Includes shuttle to the start
RACE DAY DETAILS
Start Time:

8:00 AM Marathon (8 hour cutoff)
8:30AM Half Marathon (7-1/2 hour cutoff)

Packet Pickup: 6:30-8:30 A.M.
Aid Stations (locations TBD) will be fully stocked with water, sports drink, gels, pop, and electrolytes, as well as a variety of sweet and salty snacks. An additional food item will be served at the finish line. All participants are encouraged to carry water.
Drop Bags: Marathon participants can leave a drop bag at the start that will be accessible at the turn around. Mark your bag with your name and bib number and bring it to the start of the race.
MORE INFORMATION
Best of the West Marathon is part of the Ohio Endurance Series, featuring fully supported trail races of varying distance and difficulty in the best parks throughout Ohio.