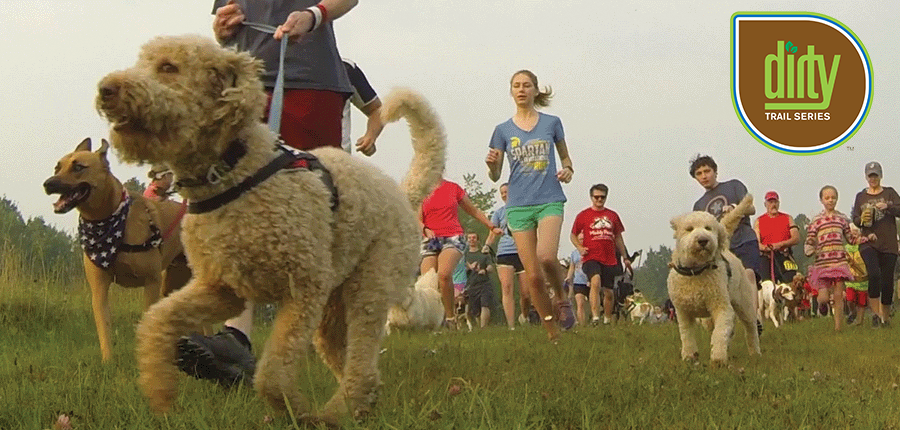 Sat, June 17, 2023
Pine Hollow, CVNP
5 & 10 Mile Trail Race
Part of the Dirty Trail Series – Hikers welcome!
DESCRIPTION
Get ready for an exhilarating adventure at the Muddy Paws 5 & 10M and 2 Mile Dog Run, set among the trails of the picturesque Kendall Lake area of the Cuyahoga Valley National Park. Lace up your shoes and prepare to tackle one loop for the 5 miler, or challenge yourself with two loops for the 10 miler. Whether you walk or run, this race has an option perfectly suited to your pace. And let's not forget the four-legged participants! Join in the excitement with your furry friend on the specially designed 2 mile course where dogs are chip timed and receive their own swag.
Since its inception in 2005 by WRR partner Vince Rucci, Muddy Paws has become a beloved event. Vince's passion for running with his rescue dogs inspired this race, and it's only fitting that it supports the Humane Society of Summit County. Make sure to swing by their adoption vehicle on race day – you might just discover a new trail partner to join you on future adventures!
And just a reminder… Muddy Paws is your last chance to register for this year's Dirty Trail Series as a Dirty VIP. By becoming a Dirty VIP, you not only qualify for Dirty Series scoring but also gain access to other exclusive benefits!
COURSE
The Muddy Paws course begins on a lush carpet of green grass before venturing across a wildflower meadow. The trail leads you deep into the woods, where you'll conquer challenging hills and navigate the oak, hickory, and beech woodlands that have reclaimed former farmland. Kendall Lake offers a peaceful backdrop, while the soft path beneath your feet, formed by the needles of white and red pines planted by the CCC in the 1930s, guides you along stretches of the trail.
As you make your way back to Pine Hollow approaching the finish line, you will feel the urge to let out a triumphant howl at the top of Sound of Music Hill to announce your completion of this unforgettable adventure!
Click here to view the 2023 Muddy Paws course map: 5 Mile = one loop; 10 Mile = two loops
DONATIONS

Donations benefit the Humane Society of Summit County. They will be bringing their Adoption Vehicle to the race, where you can meet some adorable, adoptable animals!
SWAG OPTIONS
5 mile and 10 mile events:
NEW CVNP Stainless Pint Cup
Dirty Trail Series Stainless Pint Cup
Dirty Trail Coffee locally blended just for us!
Nathan Reflective Locking Run Laces
SweatVac Wrap Pack
2 mile event:
Pups are chip-timed and receive a mini finisher medal!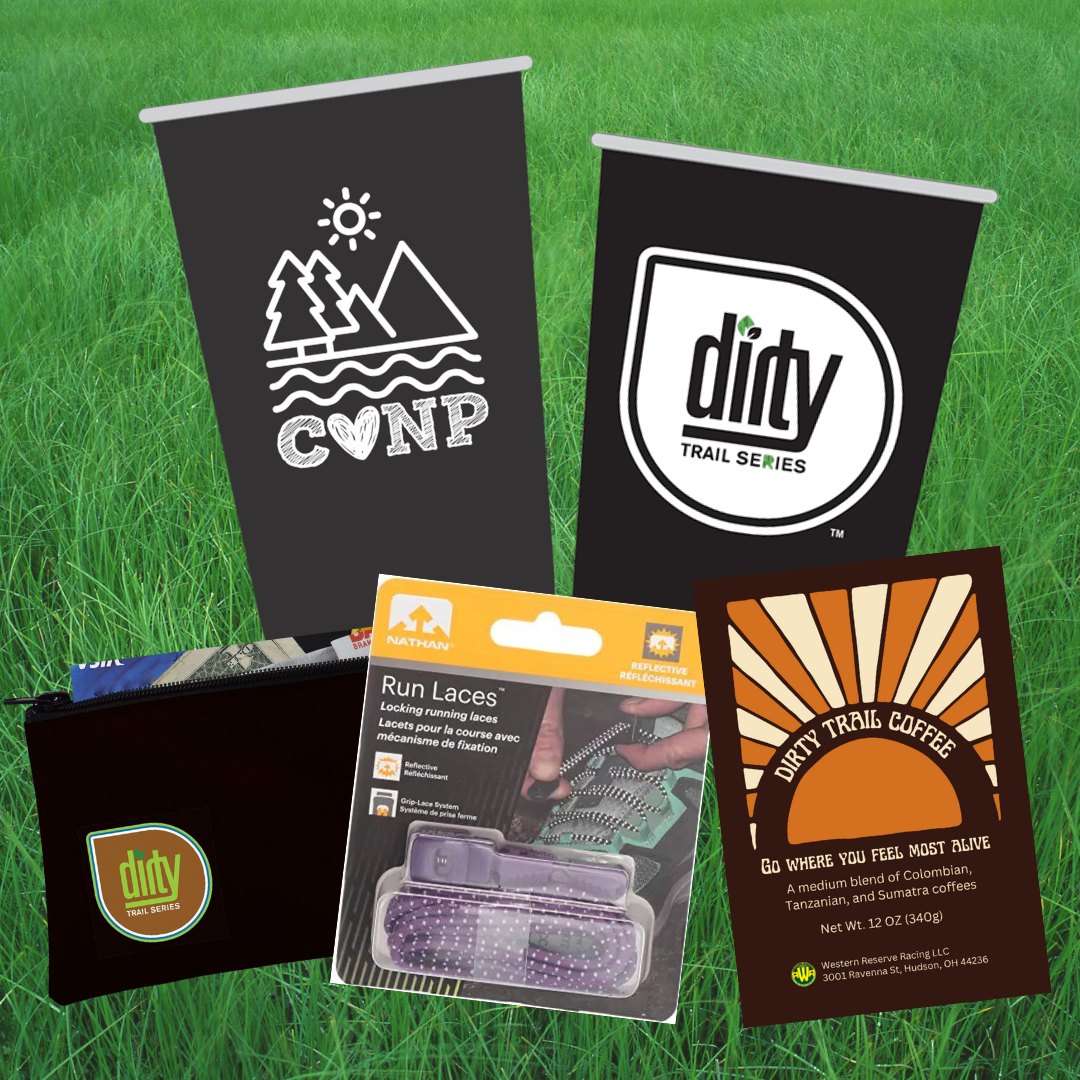 AWARDS
5 mile and 10 mile events:
Top 3 Overall Male and Female
Top 3 Male and Female in the following 5-year age groups:
29 & Under, 30-34, 35-39, 40-44, 45-49, 50-54, 55-59, 60-64, 65-69, and 70 & Over
2 mile event: Dogs are chip timed – awards TBD
BECOME A DIRTY VIP
Dirty Trail Series VIP Members receive the following benefits:
Entry to all 2023 Dirty Trail Series events
An additional entry to Muddy Paws 2 Mile Dog Run
50% one-time discount on Dirty merchandise
15% discount on a pair of trail shoes at Vertical Runner
Swag for each race
Special VIP race bib
Invitation to the Dirty Series Awards Party (includes lunch and raffle)
$370 value for $300 (19% savings!)
When your register for Muddy Paws, select the Dirty VIP Membership Bundle.
REGISTRATION
Early Registration (through May 17)
10 Mile – $45
5 Mile – $30
2 Mile – $15
Regular Registration (May 18 – June 6)
10 Mile – $50
5 Mile – $30
2 Mile – $15
Late Registration (June 7-17)
10 Mile – $55
5 Mile – $35
2 Mile – $15
RACE DAY DETAILS
Start Time:
10 Mile – 8:30 A.M.
5 Mile – 8:30 A.M.
2 Mile – 7:30 A.M.
No cutoff times
Packet Pickup: 7:00 A.M.
Fluid Stations: Fluid stations on course. Participants are encouraged to carry a water bottle.
MORE INFORMATION
Muddy Paws is part of the Dirty Trail Series, featuring races from 5k to half marathon distances on some of the best hiking and bridle trails in Northeast Ohio.
Archived Results
2015 10M Results, 2015 5M Results
2014 10M Results, 2014 5M Results
2013 10M Results, 2013 5M Results