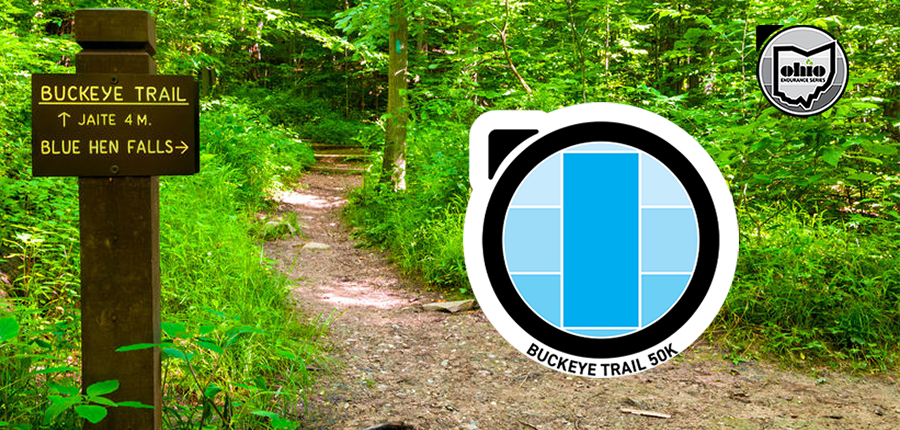 Sat, July 8, 2023
Brecksville Reservation
50k Trail Race
29th Annual Buckeye Trail 50k is part of the Ohio Endurance Series
DESCRIPTION
The Buckeye Trail 50k was started in 1994 as Joe Jurczyk's informal birthday run. Joe has been running the Buckeye Trail since his college days – which predates the CVNP. The original course was an out and back starting at Oak Grove and going south to Pine Lane. It also included segments to Brecksville Road (not to mention that the first course was actually longer than 50k!) The out and back course enabled all participants to see every other participant at some point along the course.
While the park systems mature and routes are changed to incorporate many different needs, the allure of the Buckeye Trail 50k remains. In the first year, the event had thirteen finishers with Steve Godale and Mark Godale, both running their first ultramarathon, finishing together in first place in 5:12:18. As trail running has become more popular, so has the race. As one of the first ultras in Ohio and now in its 29th year, the Buckeye Trail 50k is recognized as the oldest trail 50k in the state of Ohio. This year BT50K has also been designated the RRCA Ohio 50k Championship Race.
COURSE
Click here to view the 2023 course map.
DONATIONS
Donations benefit the Crooked River Chapter of the Buckeye Trail Association.
SWAG OPTIONS
BT50K Long Sleeve Tech Tee (women's or unisex)
BT50K Triblend Tee (unisex)
Ohio Endurance Series Lightweight Quarter Zip (unisex) – $10 premium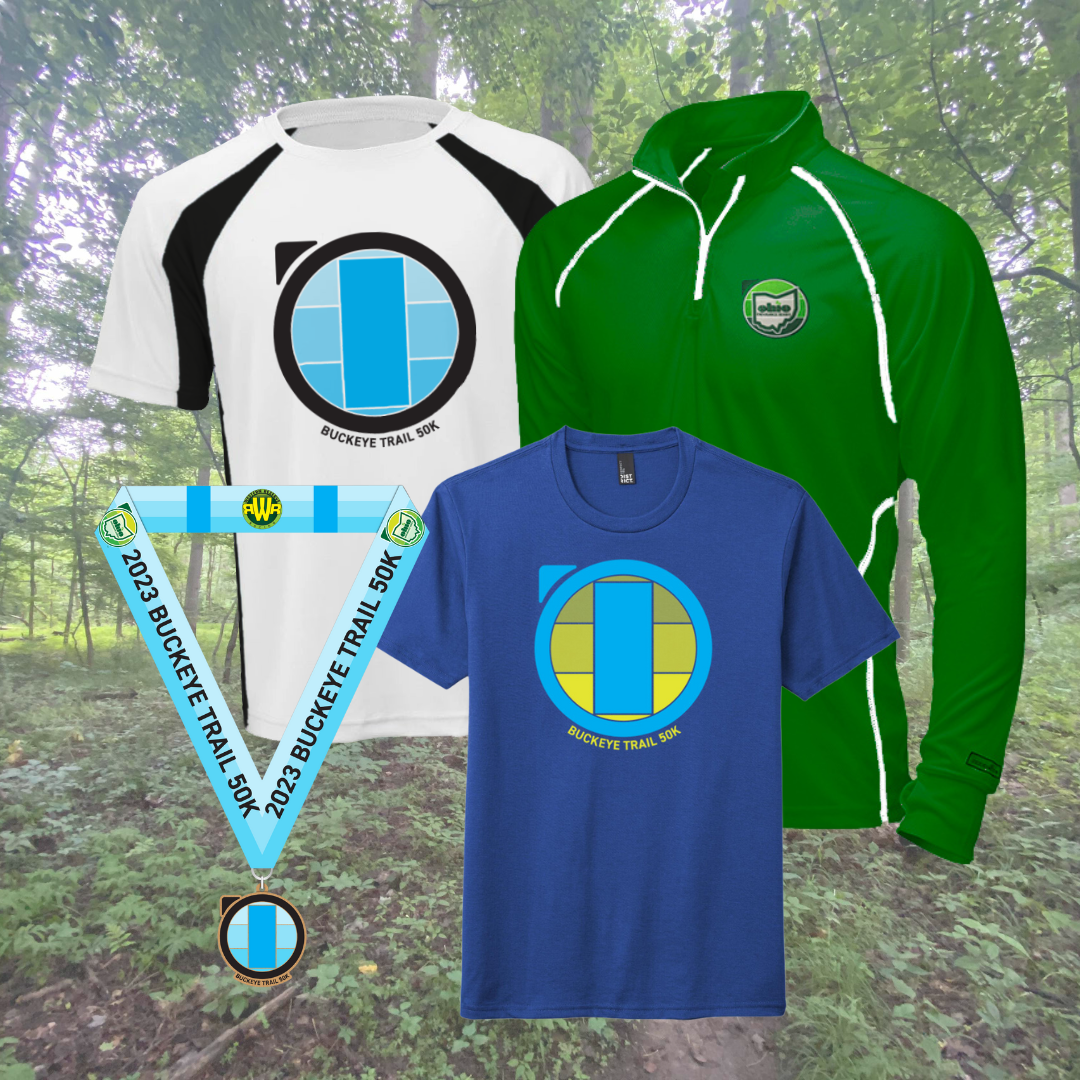 AWARDS
Top 3 Overall Male and Female
Top 3 Male and Female in the following 5-year age groups:
29 & Under, 30-34, 35-39, 40-44, 45-49, 50-54, 55-59, 60-64, 65-69, and 70 & Over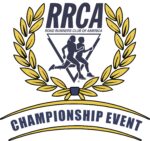 RRCA OHIO 50K CHAMPIONSHIP RACE AWARDS
Male/Female Overall
Male/Female 40+
Male/Female 50+
Male/Female 60+
ENDURANCE ATHLETES OF THE YEAR
Participate in 4 events to qualify and have a chance to be an Ohio Endurance Athlete of the Year! Qualifiers receive a trading card with your photo and Ohio Endurance Series race stats. Awards will be given for the Top 5 Overall, Top 1 Masters, Top 1 Grand Master.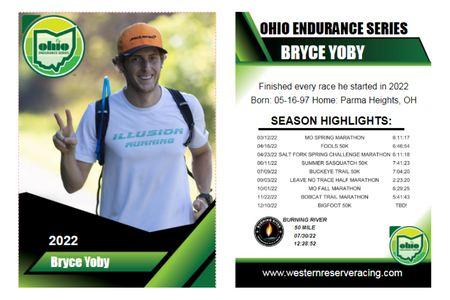 REGISTRATION
EARLY REGISTRATION (through June 7): $80
REGULAR REGISTRATION (June 8-27): $90
LATE REGISTRATION (June 28 – July 8): $95
RACE DAY DETAILS
START TIME: 7:00 A.M. (10 hour cutoff)
PACKET PICKUP

Early Packet Pickup: Friday Noon to 7:00 P.M. at Vertical Runner Brecksville
Race Day Packet Pickup begins at 6:00 A.M. at Oak Grove
AID STATIONS (located at miles 5.5, 11, 15.5, 19.5, and 25) will be fully stocked with water, Tailwind, pop, gels, and electrolytes, as well as a variety of sweet and salty snacks. Water-only stops will be located on course (miles 1.25, 8.5,  23.5, and 29.75). An additional food item will be served at the finish line. All participants are encouraged to carry water.
DROP BAGS: There will be a drop bag location at Pine Lane. Mark your bag with your name and bib number and bring it to the start. Maximum drop bag size is 16"x20"x16" – no hard cases.
MORE INFORMATION
Buckeye Trail 50k is part of the Ohio Endurance Series, featuring fully supported trail races of varying distance and difficulty in the best parks throughout Ohio.