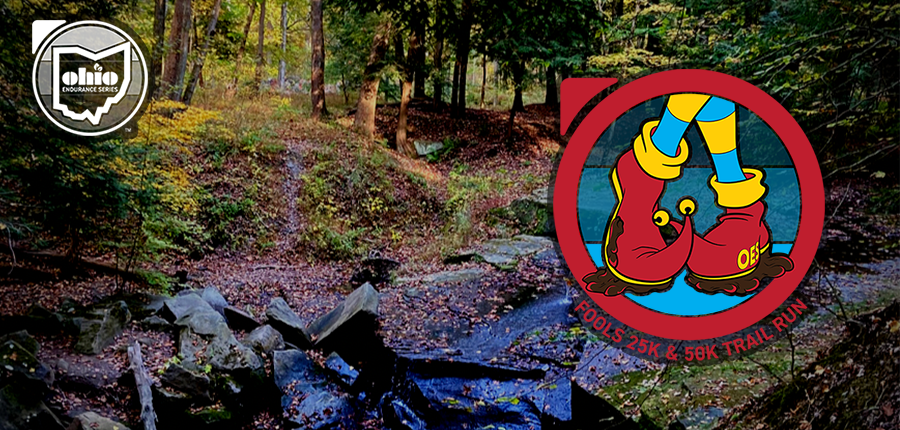 Sat, April 8, 2023
Camp Manatoc
50k & 25k Trail Race
Part of the Ohio Endurance Series – Hikers welcome in the 25k!
DESCRIPTION
The Fools 50k & 25k Trail Run through Camp Manatoc is 100% trails (with a road crossing or two) and is very runnable. There are some highly technical single track trails and some challenging hills. There is a portion that twists and turns until you can't see another runner, and another portion that is wide open trail. Hikers welcome!
COURSE
Click here to view the 2023 Fools course map: 25k = two loops; 50k = four loops
DONATIONS
Donations benefit Camp Manatoc, home of the Great Trail Council, Boy Scouts of America.
SWAG OPTIONS
Fools Long Sleeve Tech Tee (women's or unisex)
Fools Triblend Tee (unisex)
Ohio Endurance Series Lightweight Quarter Zip (unisex) – $10 premium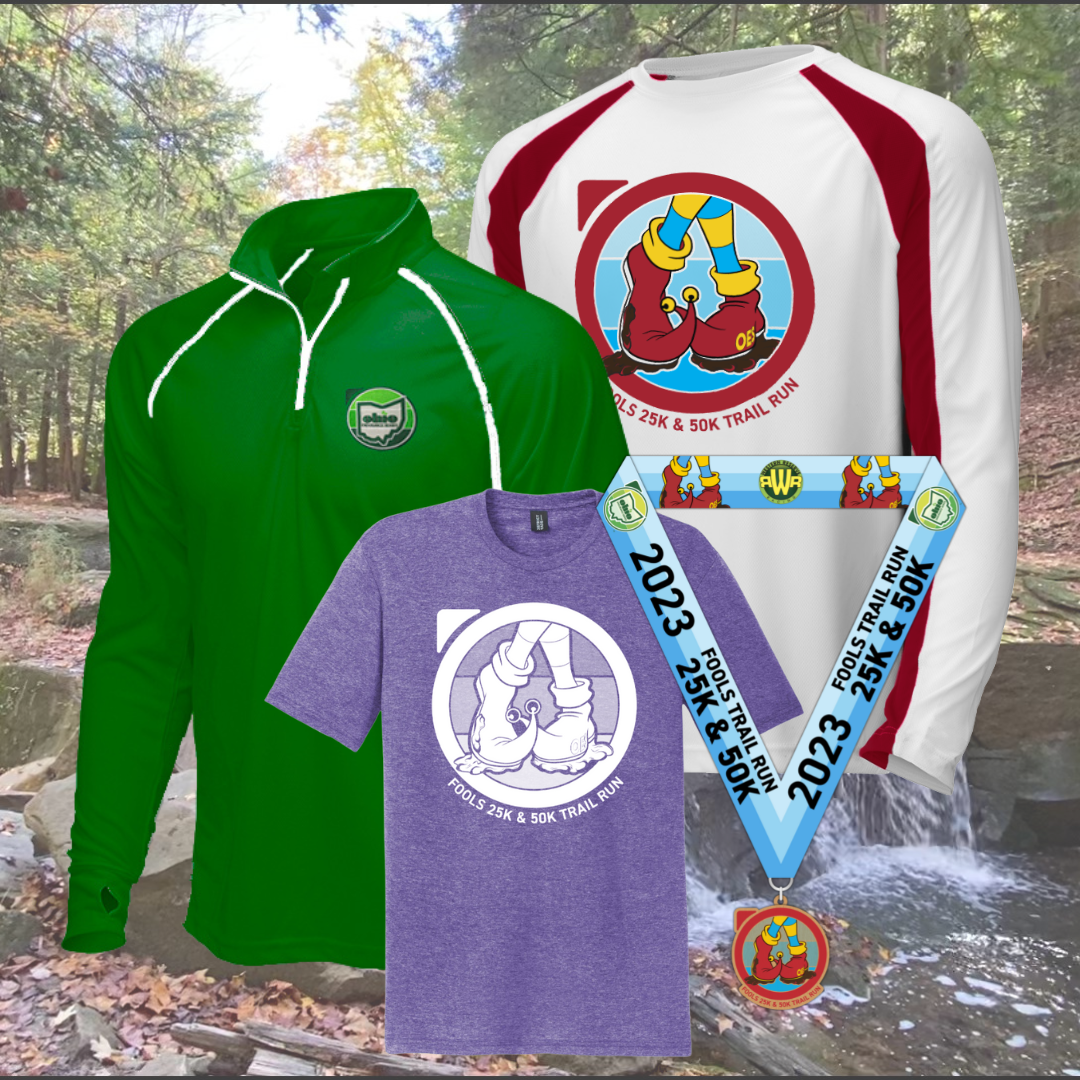 AWARDS
Awards for each event:
Top 3 Overall Male and Female
Top 3 Male and Female in the following 5-year age groups:
29 & Under, 30-34, 35-39, 40-44, 45-49, 50-54, 55-59, 60-64, 65-69, and 70 & Over
ENDURANCE ATHLETES OF THE YEAR
Participate in 4 events to qualify and have a chance to be an Ohio Endurance Athlete of the Year! Qualifiers receive a trading card with your photo and Ohio Endurance Series race stats. Awards will be given for the Top 5 Overall, Top 1 Masters, Top 1 Grand Master.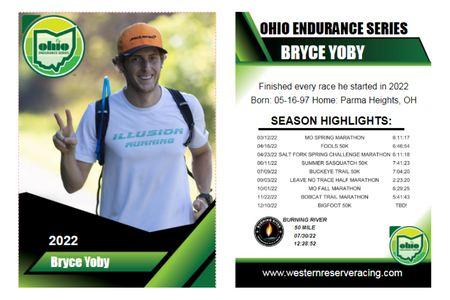 REGISTRATION
Early Registration (through March 8)
Regular Registration (March 9-28)
Late Registration (March 29 – April 8)
RACE DAY DETAILS
Start Time: 8:00 A.M. (9 hour cutoff)
Packet Pickup:

Early Packet Pickup: TBD
Race Day Packet Pickup begins at 7:00 A.M. at Camp Manatoc

Aid Stations (located at Miles 1, 4, 7.75, 8.75, 11.75, 15.5, 16.5, 19.5, 23.25, 24.25, 27.25, and 31) will be fully stocked with water, sports drink, gels, pop, and electrolytes, as well as a variety of sweet and salty snacks. An additional food item will be served at the finish line. All participants are encouraged to carry water.
Drop Bags: Participants may have a drop bag that is accessible at the completion of each loop (miles 7.75, 15.5, 23.255, and 31). Mark your drop bag with your name and bib number and bring it to the start of the race.
MORE INFORMATION
Fools 50k & 25k is part of the Ohio Endurance Series, featuring fully supported trail races of varying distance and difficulty in the best parks throughout Ohio.
ARCHIVED RESULTS
2016 50k Results, 2016 25k Results
2015 50k Results, 2015 25k Results
2014 50k Results, 2014 25k Results
2013 50k Results, 2013 25k Results