When we first opened registration, we didn't have the swag for Burning River finalized and collected shirt sizes. The swag this year will include a pair of gender-specific, sublimated Headsweats, performance running tights and you may want to update your size choice at this time.
Take a look at the size charts below and then log in to your Runsignup account to make a size adjustment. The shirt size you chose during registration will become your tights size unless you log in and make a change.
The tights are a comfy, poly/spandex blend.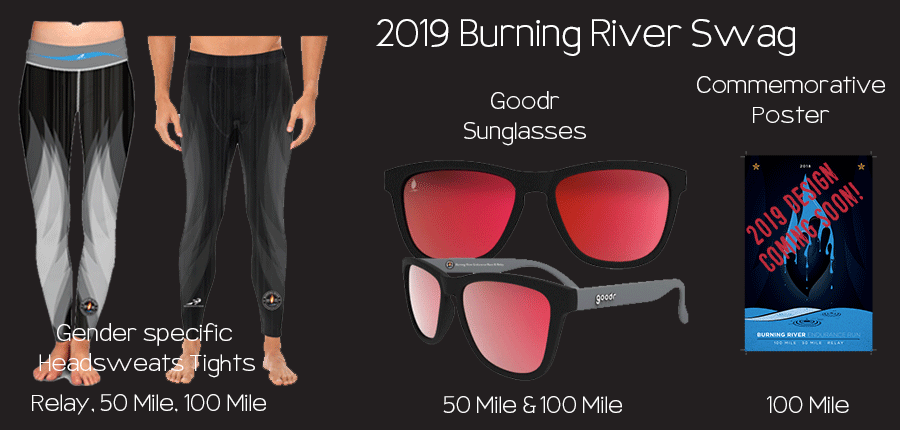 Instructions
Sign In to RunSignUp
Go to your Profile
See Upcoming Races
Click Manage Registration next to Burning River
Click the Giveaway menu item
Change your Giveaway selection
Click Continue
Here is a handy tutorial just in case!