Imagine this: It's Burning River weekend and you are on track to complete that 100 mile race that you have been training for. You hit aid station after aid station which have been stocked with energetic voices, energy gels and many helping hands. These aid stations have been your lifeline for the last 24 hours. Who are all these volunteers that came out to serve you bacon in the middle of the night?
We would like to give a BIG thank you to ALL our Burning River volunteers- especially our aid station captains who keep things (and you) running on race day! We have 20 manned aid stations and about 400 volunteers on this point-to-point course! Let us introduce you to all our aid stations! This is the final installment of a three part article:
Covered Bridge, Sugarstride podcast, Eat Clean & Run Dirty- Jessica Croisant
Sugarstride podcast is a trail running podcast, Eat Clean, and Run Dirty is a local running club. Jessica hosts a weekly podcast and blog to discuss running, training, wellness, and other good stuff.
Why volunteer- To help others rise to the best versions of themselves and to see the amazing things they are capable of.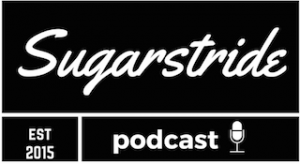 Memorial, Running Dog- Beverly Dillon
Running Dog is a group of runners who volunteer time to take rescue dogs out on much needed runs! We run the dogs out of One of a Kind Pet Rescue, Summit County Animal Control and Stark County Humane Society.
Expectation of station- Part of our focus will be to support the runners' support crews. We hope to be able to bring a few dogs to the aid station to boost morale and entertain the crews. (We will keep the dogs away from the running course and will only introduce the dogs to runners if they are willing!)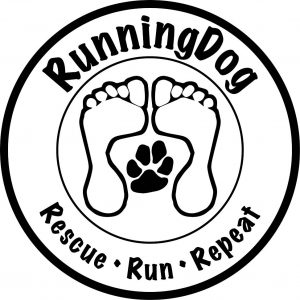 Finish, Vertical Runner- Vince Rucci
Vertical Runner is a running specialty store that everyone can rely on for all of their training needs.
Words of wisdom- Have fun, be smart, and make great memories!
To date, here is a list of aid station captains and their group affiliation:
Mill Road, Medina County Road Runners- Renee Harden

Polo Fiends, OutRUN- Laurie Rehbarger

Harper Ridge/Ottawa Point, Cleveland Metroparks- Nancy Desmond

Shadow Lake, Kate Koewler

Egbert Picnic Area, Cleveland Clinic- Carly Day

Alexander Rd, Black Girls Run- Candice Toney

Meadows, Mike & Jennifer Erhardt

Snowville, Northeast Ohio Fit- Brenda Runion

Boston Mills, SARC- Steve Hailer

Pine Lane, Douglas Paroff

Ledges, Ray Boviard

Covered Bridge, Sugarstride podcast, Eat Clean & Run Dirty- Jessica Croisant

Botzum, John Delcalzo

Memorial, Running Dog- Beverly Dillon

Finish, Vertical Runner- Vince Rucci