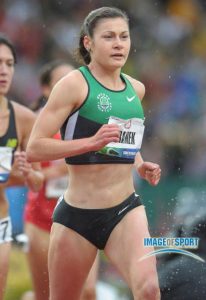 Bridget Franek –
Bridget grew up in local Hiram Township where she graduated from Crestwood High School in Mantua. From there, she continued her running career at Penn State University where she excelled at the 3,000m steeplechase. After graduation, Franek moved to Eugene, Oregon and joined the Oregon Track Club. Franek qualified for the 2012 Summer Olympics in London in the 3,000m steeplechase. As of recently, Franek has moved back to Northeast Ohio and is now the Women's Distance & Cross Country Coach at Akron University.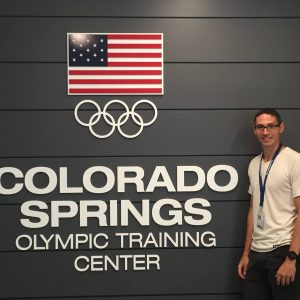 Dr. Leo Kormanik –
Not only is Dr. Leo Kormanik II a leading chiropractor in Northeast Ohio, he is a local elite distance runner. Kormanik, who is a native of the area, ran cross country at Ellet High School and continued his running career at Malone University. At Malone University, Kormanik excelled in cross country and also the indoor and outdoor 5k. Throughout his career at Malone, he earned six NAIA All-American Awards. Post-graduation, Kormanik qualified for the 2012 U.S. Olympic Marathon Trials. In 2016, Kormanik was fortunate enough to serve on the USA Track & Field Medical staff at the 2016 Olympic Trials in Eugene, Oregon.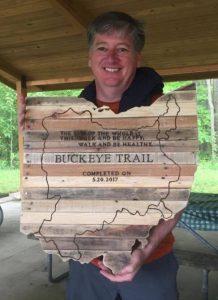 Randall Roberts –
Randall is a Buckeye Trail Association Trustee. The Buckeye Trail Association has been the leader in building, maintaining, protecting and promoting Ohio's 1,400+ mile state trail since 1959.  Following the Blue Blazes from Headlands Dunes State Nature Preserve to the banks of the Ohio River at Eden Park in Cincinnati, and back again, the BT creates the largest loop trail in the country connecting many of Ohio's greatest scenic destinations into one trail experience of great variety.  Each year hundreds of BTA volunteers devote thousands of hours so that millions of people can enjoy Ohio's outdoors from the Buckeye Trail!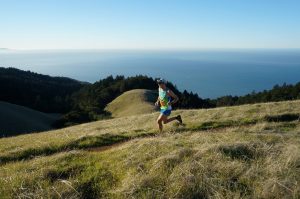 David Ryland –
David has had a spectacular year of running. Now in graduate school for physical therapy at Cleveland State University, Ryland has continued to find the time to train. Beginning in 2014, Ryland made the jump to running ultra-marathons. We can all agree that this is going very well for him! Within the last year, Ryland has run his first 50 mile trail race at the very competitive North Face Endurance Challenge, placing 12th overall and 1st in his age group. Ryland continued his success this year by winning the local Buckeye Trail 50k and also the Burning River front half 50M.