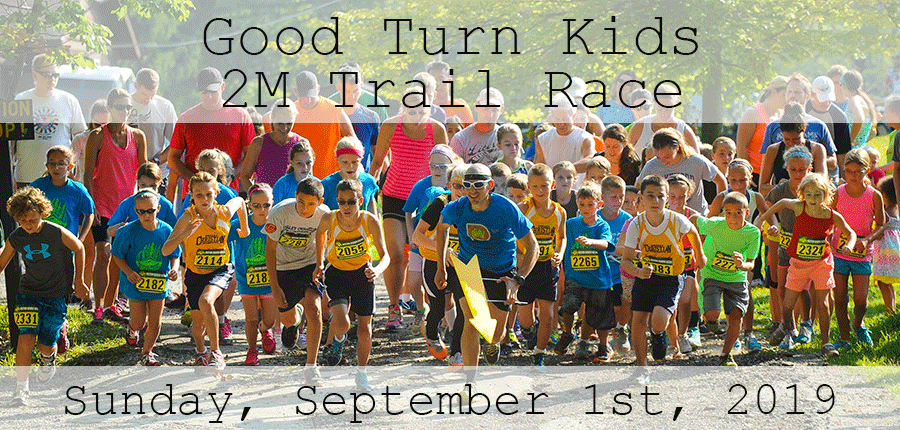 Sunday, September 1st, 9:00 a.m., Camp Manatoc
Part of Tents & Trails — The Midwest Trail Running Festival!
Kids (15 and under) will love running the "forbidden to the public" trails of Camp Manatoc at the Good Turn 2 Mile Kids Trail Race. Mom and Dad will love that it's FREE! Runners are chip-timed and take home a pint-sized finisher's medal!
Please note: Dogs and alcohol are not permitted at Camp Manatoc.