Imagine this: It's Burning River weekend and you are on track to complete that 100 mile race that you have been training for. You hit aid station after aid station which have been stocked with energetic voices, energy gels and many helping hands. These aid stations have been your lifeline for the last 24 hours. Who are all these volunteers that came out to serve you bacon in the middle of the night?
We would like to give a BIG thank you to ALL our Burning River volunteers- especially our aid station captains who keep things (and you) running on race day! We have 20 manned aid stations and about 400 volunteers on this point-to-point course! Let us introduce you to all our aid stations! This is the second of a three part article:
Snowville, Northeast Ohio Fit- Brenda Runion
NEO Fit creates structure and accountability, with an easy to manage training program for runners who have a goal of running a half/full marathon, or even a 5K/10K. The ultimate goal is to develop a healthy lifestyle and learn more about your own body while training for a race.
Favorite memory- We have seen so many runners come through our aid station, and through their journey we have learned about perseverance and determination. When we have runners who sit in chairs at our aid station too long, we start guessing their middle name…which is a fun game that makes runners laugh. However, after we have learned their first and middle name, we use our stern voices and tell them it is time to get moving!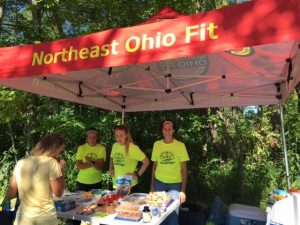 Pine Lane, Douglas Paroff
Douglas Paroff fundraises for the Prayers From Maria Foundation for research of childhood cancer
Expectation of station- Laid back station that simply has a family picnic feel to it. The past 3 years we have had kids helping out that range in ages from preschoolers to High Schoolers. They have made posters and decorations in the creek bed, and get all excited as runners are coming in.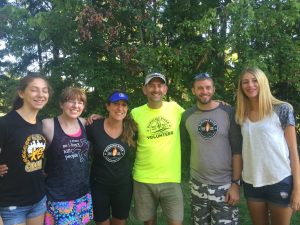 Ledges, Ray Bovaird
Favorite memory– When I have been able to convince a runner that was ready to quit to keep going.
Words of wisdom– Remember that a positive attitude is key to success, keep smiling even when it's hard. A positive attitude will keep you moving and you will finish if you keep moving forward.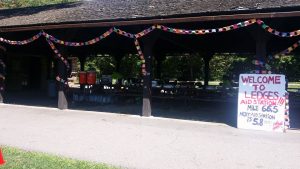 Check out part 3 of this article for more info about people you'll want to hug!