Thinking about becoming a Dirty VIP?  We can give you about 1,549,634 reasons why we think you should! Think we're biased?  Let these veteran VIPs tell you why they love the series.
Mitch Thompson – 3 year VIP
Bib – Mitch?

I love so many things about the Dirty Trail Series: the courses are varied and interesting, the events are incredibly well run, and the vibe is competitive but friendly and fun.
I'm a huge fan of the series and everyone involved in putting the events on – so I really want to support the series and VIP entry is a great way to do that.  Plus the perks of easy packet pick-up, nicknames on the race bibs, and the end-of-series party make it even more worthwhile.
The venues, swag, and top-notch race operations are all important but I think the people, including owners, staff, and volunteers really set WRR apart.  Their dedication, passion, and attention to detail are matched by the obvious joy they have in putting these events on.  As a participant you really pick up on that.
Chris Hoover – 3 year VIP
Bib – C-WHO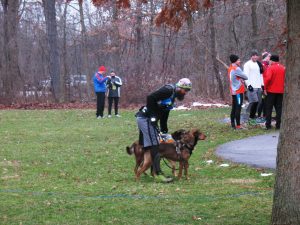 Everything about WRR is top notch and the DTS is no exception.  You have value, community, and wonderful trails in all of the 4 seasons. The races are for all people of all ability levels and dogs too! I would recommend it to anyone whether they are new to trail running or a grizzled veteran.
Jon Kellicker – 2 year VIP
Bib – JONNYK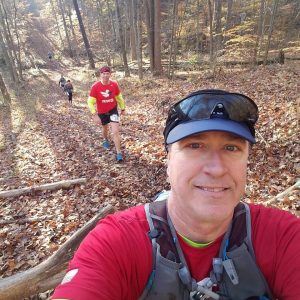 I love the Dirty Trail Series! Western Reserve Running hosts some of the best races in the area. This is the second year I've signed up for the VIP membership as it gives me a discount on the whole year's events. They are very well run and the swag is very original!
Jamie Marino – 2 year VIP
Bib – JamieLynn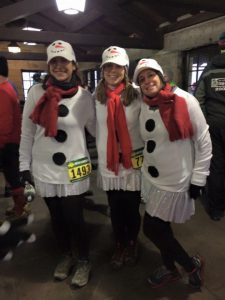 I started running trails a few years ago in a program through the Lake Metroparks called "Beginner Trail Series".  Kirsten Dickerson was one of the veteran runners that ran with us.  When I expressed an interest in running trail races she suggested I sign up for Dirty Rocks 10k for the following month.  I was hooked. The next year (2016) I signed up for the whole series because the races were spaced out one a month & wanted it to keep me consistent with my running. It did so much more than keep my honest with my running. This past year I loved the DTS because I felt like I was getting a guided tour of parks I don't typically run. I'm looking forward to tackling some of the races that really challenged me last year! A bonus I didn't expect when I signed up for DTS was the opportunity to reconnect with some old friends. Throw in the price per race for VIP & the best race swag…. It could not be beat!
Miss the first race or two?  No problem!  We'll adjust the VIP pricing accordingly.
Check out all the details and register today.
Still not sold? Visit the VIP table at Dirty Love on Sunday, February 19th.  We'll answer all your questions and you can try on the exclusive Salomon VIP swag!