Crooked River Trail Runners meet every Thursday at 6:30pm at various locations in the Cuyahoga Valley National Park. The mission behind the group is to promote friendship and fitness while enjoying the beauty of nature. The group runs all year round, yes, even the cold Ohio winters, and includes runners from age 10 to 69 years old.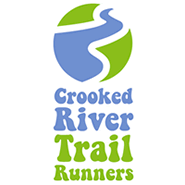 All are welcome to join this group and the trails are always an adventure. Typically in the summer we have anywhere from 40-70 runners. We keep it interesting by changing up the routes each week. If you don't know where you are going, no worries, someone will always come back to find you. You can rest assured you will have a fantastic experience. People of all ages attend our runs. Brothers, sisters, children, mothers, fathers, aunts, uncles…event pets, they are all welcome!
There is no racing on Thursday nights. It's just a group of people who really want to get together, enjoy the park and stay fit. We always grab a bite to eat and hang out after the runs as well. It's a great way to meet new friends and find new running buddies. Whether you are training for a race, or just starting to discover running, this group is great for all runners at all levels. More experienced runners lend advice and help new runners.
CRTR was named one of the 12 top trail running clubs by Trail Runner Magazine!  Check out the article here.
The trails are a challenge and an adventure. CRTR allow you to explore the park; cross creeks, climb some rocks, discover wildlife, stop and pause at a waterfall, and more. It really helps you slow down from all the chaos of everyday life and enjoy the fresh air and wonderments of the Cuyahoga Valley National Park.
If you are a new runner and have any doubts about whether you should try running with us, we encourage you to take the risk. We have all been there before.
Check us out on Facebook or Contact Us.