Saturday, April 22, 8:00 a.m., Pine Hollow
Come fool around on the trails with us! The Fools 50K and 25K Trail Run is a favorite among the locals. It is a 25K looped course through Virginia Kendall Park in the Cuyahoga Valley National Park in Peninsula, OH. The nearly 100% trail course (you do have to cross a road or two) is very runnable, it also has some highly technical single-track trails and some challenging hills. There is a portion that twists and turns until you can't see another runner and another portion that is wide-open, cross-country trail. Any fool can see that this race has something for everyone. Don't be left for a fool, this race is known to sell out!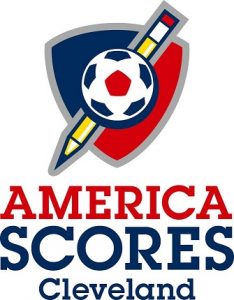 Special thanks to America Scores for staffing our Fools aid stations!  They have an amazing mission to inspire urban youth to lead healthy lives, be engaged students, and have the confidence and character to make a difference in the world. Check out all the great things they do in our area.
2016 50k Results, 2016 25k Results
2015 50k Results, 2015 25k Results
2014 50k Results, 2014 25k Results
2013 50k Results, 2013 25k Results
2017 Course Map (1 Loop)
DISTANCE

50K (8:00 start, 7:00 early start not eligible for awards)
25K (9:00 start)
TRAINING RUNS
PACKET PICKUP
AWARDS

50K Awards for Top 3 overall male and female; then top 3 in the following age groups: 39 and under, 40-49, 50 and over.  (24 awards total)
25K Awards for Top 3 overall male and female; then top 3 in the following age groups: 39 and under, 40-49, 50 and over.  (24 awards total)
In order to qualify for awards, participants cannot accept any aid from anyone beyond 100 feet of an aid station.
SWAG

Long sleeve, gender specific shirt, custom bib.
Bonus short sleeve tech tee – while supplies last!
Those completing 50K or 25k earn a unique, newly designed, distance specific finisher medal.
Post-race refreshments for all participants.
50K – $75 early registration / $90 March 1st through April 21 / $105 race day
25K – $60 early registration / $75 March 1st through April 21 / $85 race day
If you register for the 50K, you may opt for the 25K distance instead but must notify race management before starting the race to be eligible for awards.
CUT OFFS

50k – 8 hour cut off, or 9 hour cut off with early start option.
Early starts not eligible for awards.
AID STATIONS
Happy Days 1 – 4.75 Miles
Happy Days 2 – 8 Miles
Kendall Lake Shelter 1 – 11.5 Miles
Pine Hollow – 15.5
Happy Days 3 – 20.25 Miles
Happy Days 4 – 23.5 Miles
Kendall Lake Shelter 2 – 27.5 Miles
 All aid stations will be fully stocked with fluids (water, Tailwind sports drink, and soda) and an assortment of food (chips, cookies, PB&J sandwiches, gels, etc.). Different aid stations will have different foods.
DROPPING: Never drop out of the race by abandoning the course between aid stations and going "home." If you must drop please report to an Aid Station or Finish Line.  Runners who drop without reporting to an Aid Station or Finish Line will not be allowed to participate in future WRR races and/or events.
DISQUALIFICATION POLICY: The race cut off on the course is strictly enforced.  The aid stations close accordingly.  If a runner is unable to keep the appropriate pace and is in danger of missing the cut off they will be asked to remove themselves from the race.  If a runner refuses to do so they will be immediately disqualified and will be on their own for all aid on the race course as well as the finish line should they choose to continue.  This cut off is enforced for the safety of the runner as well as the rescue team who would need to search for runners on the course.  An early start option is available for those who do not feel as if they can complete the course in the allotted time. If it is determined that any runner cuts the course in any fashion, whether intentional or not, they will immediately be disqualified from the race.
Sponsored by: